Sidewalk Repair
The condition of the sidewalk or walkway in front of your home makes the first impression on a visitor. Damaged and cracked concrete sidewalks can not only be an eyesore but also can be a safety hazard. All concrete structures settle or suffer from exposure to the elements over time.
Sidewalks and walkways are no different. Regional Foundation and Crawl Space Repair's concrete services can fix the issues with your property's sidewalk. Offering Greenville everything from concrete leveling to repairs and replacement, we can get your sidewalks and walkways looking like new again!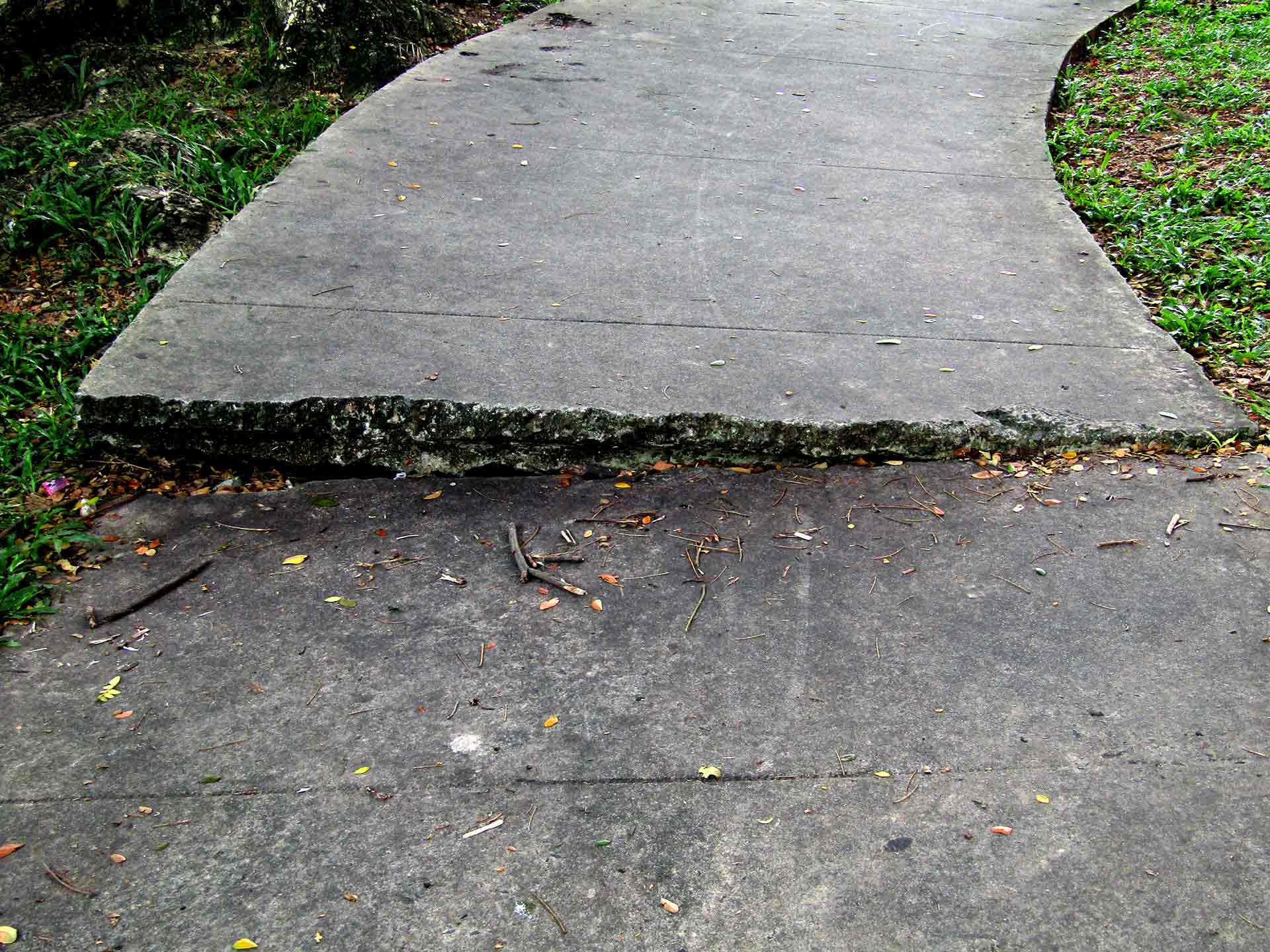 Causes of Sinking and Cracking Sidewalks
Settling foundations can lead to cracks and crumbling walls. The same damage can occur to sidewalks when the ground below them shifts and settles over time. Uneven surfaces can accumulate water from the freezing and thawing of ice or from rain and other weather patterns. As the water puddles and pools on the sidewalk cracks form.
If not addressed, cracks can lead to larger issues like holes and chipping. Not only does this turn the exterior of your home into an eyesore but it can also impact your home's value. Potential home buyers might shy away from buying a home with damaged concrete. More importantly, a deteriorating sidewalk can lead to safety concerns. 
We Can Restore Your Sidewalk or Walkway
If addressed in a timely manner, concrete sidewalk repairs to your Greenville home can be done at a minimal cost compared to larger replacement projects or medical bills from tripping over faulty concrete. Get peace of mind knowing that you, your visitors, and your family are safe when walking around your property.
Protect your home's appeal by calling Regional Foundation and Crawl Space Repair in Greenville to repair, replace or level your concrete sidewalk and walkways. We've helped thousands of residents in Greenville with their concrete sidewalk repair needs and we can do the same for you!