Concrete Driveway Repair in Greenville
The visible signs of concrete damage in your driveway, such as cracks or uneven areas, don't necessarily mean your driveway is a total loss or that you'll have to break the bank to repair it. Your driveway's structural integrity and overall appearance can be restored with quick, effective, and affordable concrete driveway repair services in Greenville provided by Regional Foundation & Crawl Space Repair.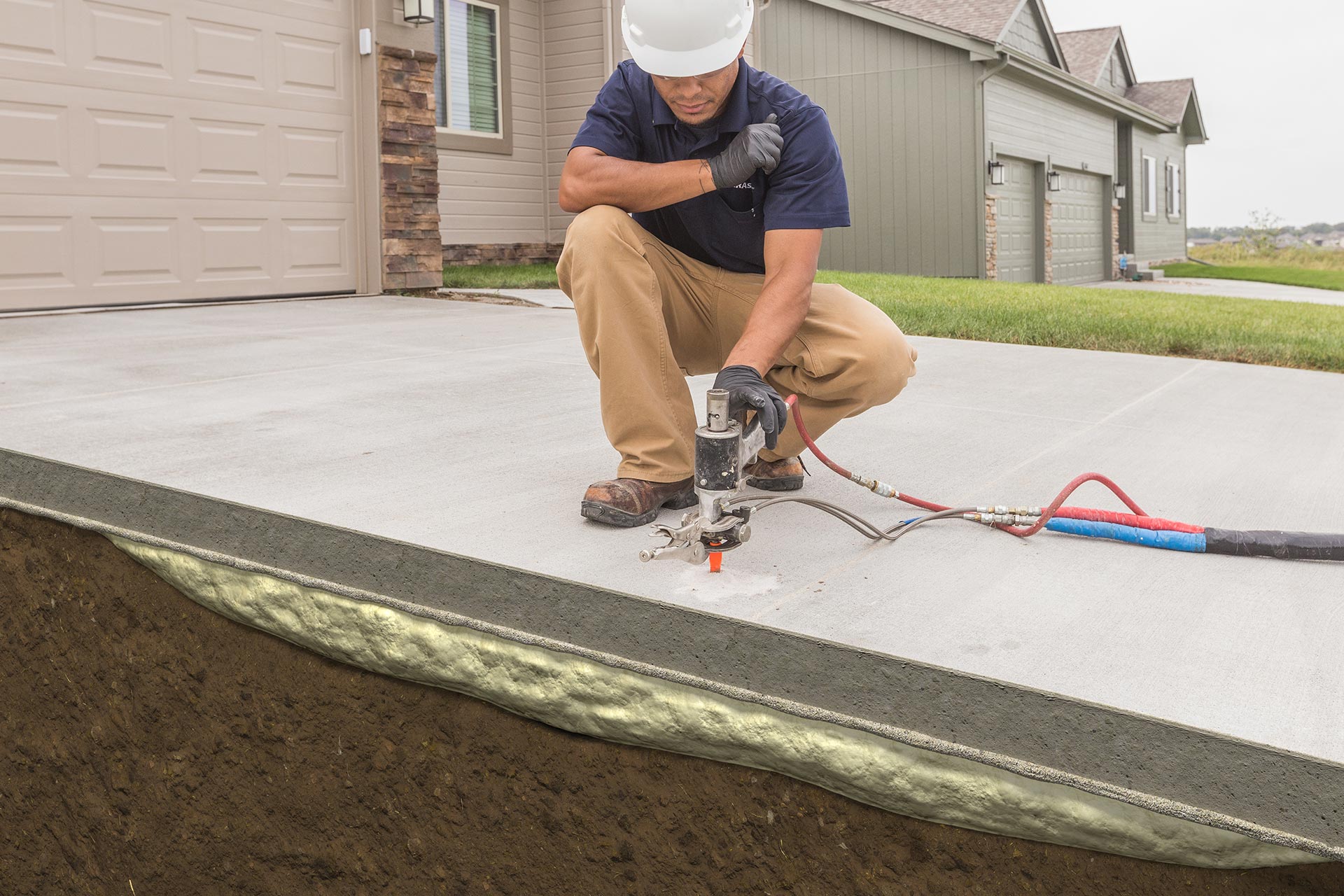 How Does Concrete Sink in Your Driveway?
First, it's important to identify the root cause of the cracks and uneven surfaces. Many homeowners brush concrete damage off as natural settling, but there are other factors that might be involved, factors that can be corrected as part of a holistic approach to ensuring any repairs done are permanent. Settling, particularly for older driveways, happens when the soil beneath the concrete shifts, settles or erodes over time. The concrete then sinks into these pockets, and the inflexible concrete cracks or becomes unlevel. Damage might also be caused by water and drainage issues. Water from rains, storms, snowmelt, inefficient drainage, clogged gutters, or poorly aimed downspouts can cause water to puddle and pool on or around concrete surfaces. This aids in the acceleration of deterioration. 
Specifically for driveways, heavy items that aren't often moved, such as RVs and other recreational vehicles, can also put strain on the concrete and cause damage. If you find driveway damage close to your attached garage, it could also be an indicator of potential damage to your home's foundation, so it's important to have a professional assess your property to identify the cause and determine if the rest of your home is in jeopardy.
Our Experts Can Lift Your Uneven Driveway
Regional Foundation & Crawl Space Repair has a team of concrete driveway repair experts in Greenville who can lift and level your driveway and provide guidance on addressing any issues that might have caused the problems. PolyLevel® is used to raise the existing concrete and prevent any further damage. Our experts inject a polyurethane foam beneath the concrete via tiny holes drilled into the slab. When the slab is lifted and repositioned, the holes are patched and cracks are filled in. After our work is done, your driveway will be usable again the same day. Contact our specialists today to schedule your free estimate!