Vent Covers
Seal your vents to preserve the health of your crawl space.
Crawl space vents were designed with noble intentions but don't work as well as they could. Crawl space vents are designed to draw in outside air to dry crawl spaces passively over time. The problem is that outside air is too humid or cold to be useful. It can do more harm than good.
To better protect your crawl space from outside moisture, we recommend sealing off your crawl space vents. By doing so, you can prevent outside air, moisture, and pests from invading your crawl space.
Time to Install
Regional Foundation & Crawl Space Repair uses our CleanSpace® Crawl Space Vent Covers to seal your vents. These vent covers install quickly, typically requiring less than a day for proper installation. Our vent covers are mechanically attached to form an airtight bond, preventing anything outside from coming inside.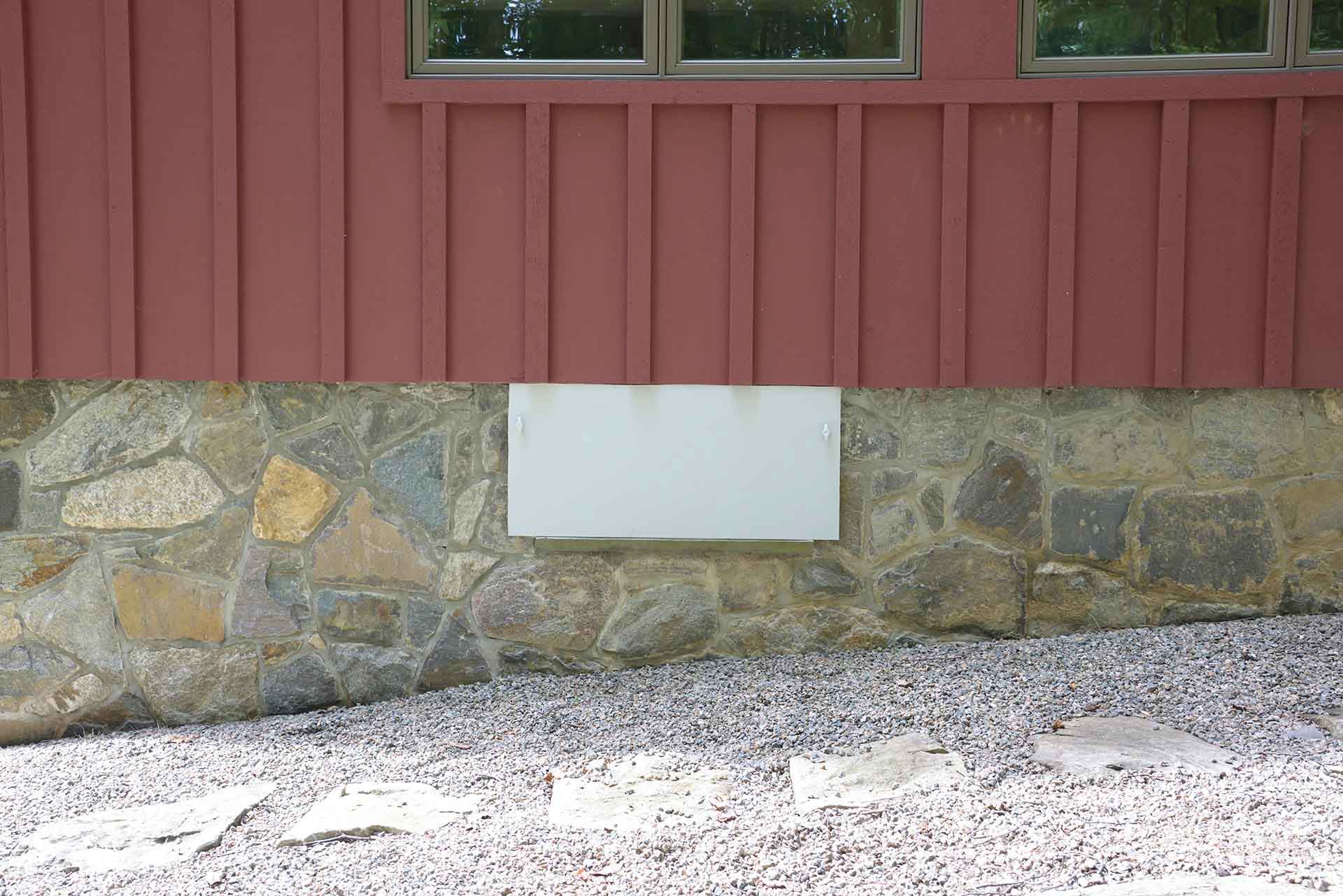 How Crawl Space Vents Affect Your Home
Your crawl space vents can attract all manner of pests, including rodents, termites, carpenter ants, crickets, and wood-eating beetles. Because crawl space vents increase your crawl space's exposure to moisture, the risk of mold growth and rot is also increased.
Pests like this are especially attracted to moist, moldy, and rotting wood, enticing other pests to settle in your home. If your home becomes a target for termites, you might not notice for years. During that time, they will cause significant structural damage.
Crawl space vents can draw in freezing air during the winter, causing your HVAC system to work harder, and potentially damaging your plumbing. In the summer, hot, humid air can sneak into your home through your crawl space, as well, causing similar issues.
Get Your Free Crawl Space Vent Covers Estimate!
If your crawl space uses vents, it's time to get them covered. Call or contact us today to schedule a free estimate for vent cover installation.