Patio Repair
Are you missing out on outdoor activities because your concrete patio is cracked or sinking? Have you skipped inviting friends or family to your home because you're embarrassed or afraid someone might get hurt from your cracked patio? Regional Foundation & Crawl Space Repair has permanent concrete patio repair solutions in the Raleigh area for your deteriorating patio - solutions that repair cracks and level your patio's concrete slabs and allow you to enjoy full use of your outdoor areas once again!
Concrete patio slabs are heavy and require stable support to keep them level. When the soil beneath your patio is compromised, the concrete sinks, cracks, and becomes a safety hazard. The soil condition might have the most impact on concrete slabs, but it's essential to know how the soil base became unstable so that those conditions can be addressed by our Raleigh based concrete patio repair team whenever possible.
There are three key factors that cause concrete to settle:
Soil expands when moisture accumulates within it. When the moisture dissipates from the dirt, the soil shrinks. The periods of shrinkage and expansion cause the concrete slab to move and shift, much like a boat on the water. 
Soil washout occurs when heavy rainfalls, leaky plumbing, or excessive snow melt leaves behind a large amount of water that carries away the soil beneath the concrete. The patio slabs then settle into the empty pockets causing settling and cracking. 
Soil that was poorly compacted during the structure's initial construction isn't compacted enough to serve as a stable support system for your patio slab. Under the concrete's heaviness, the soil compresses. The concrete sinks and becomes uneven, creating cracks and fissures.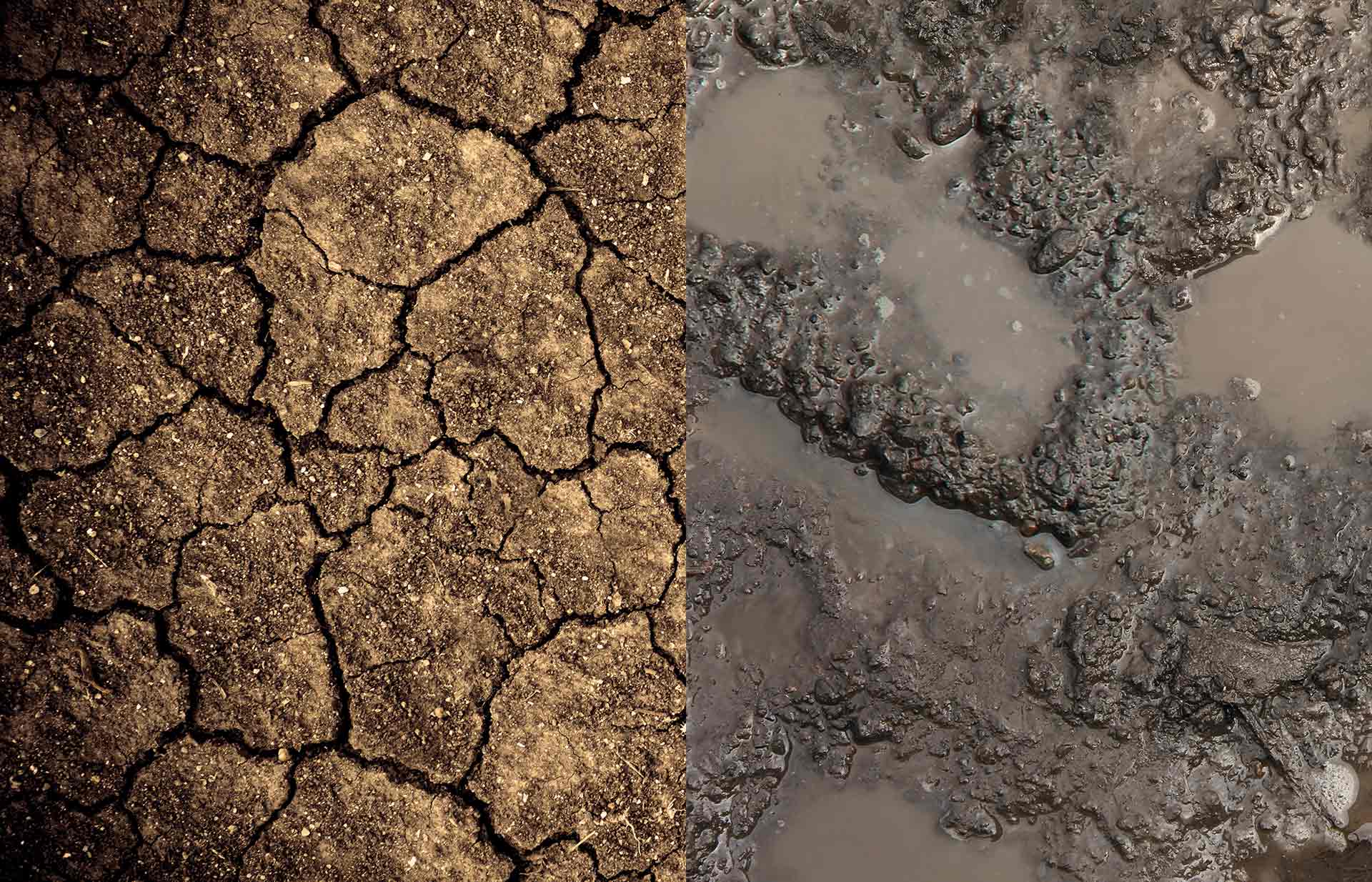 Return stability and usefulness to your patio area with permanent concrete patio repair solutions in Raleigh from Regional Foundation & Crawl Space Repair. Our experts are here to provide you with a concrete lifting and repair service in the Raleigh area you can trust!