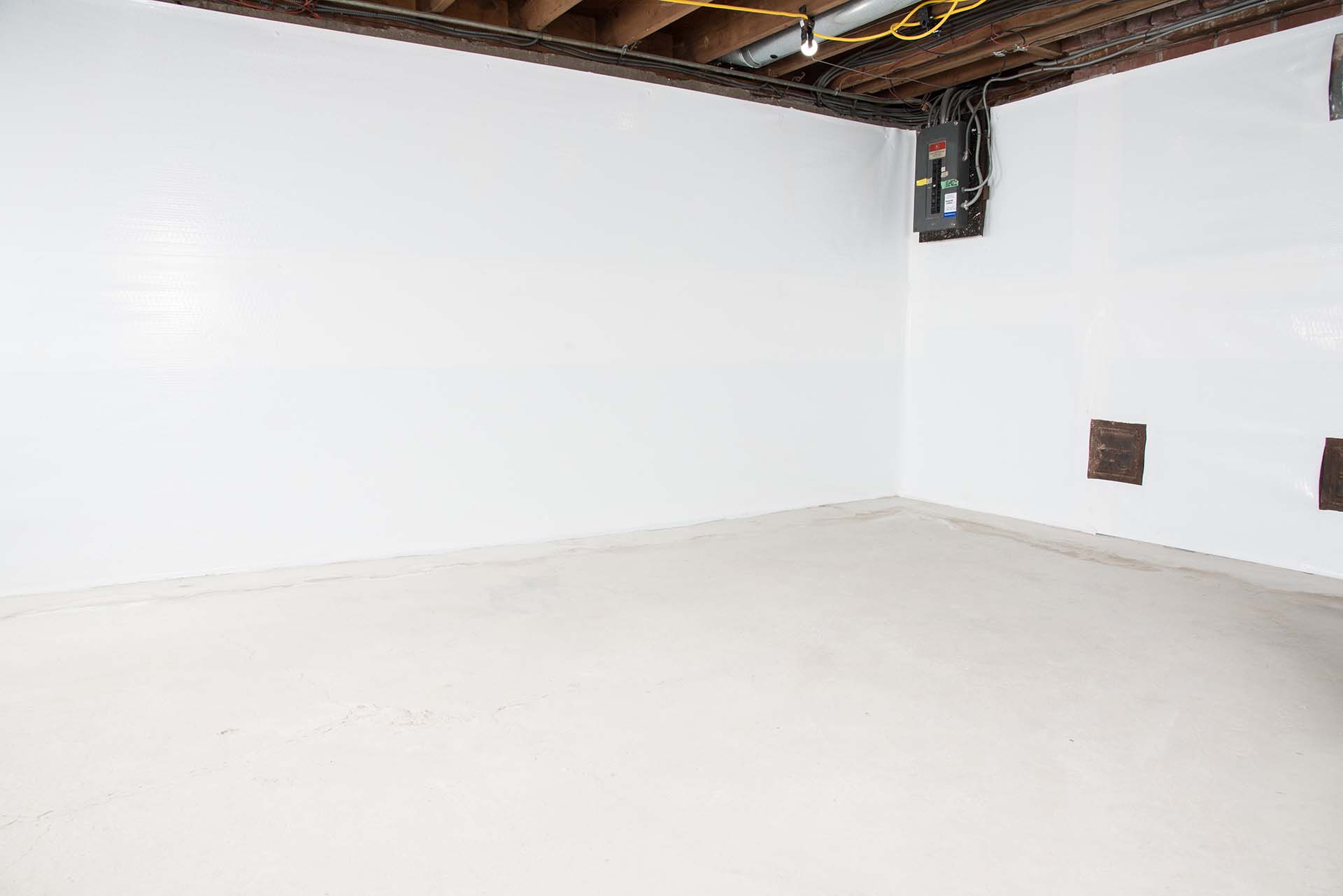 Foundation Waterproofing
When the rain starts to get heavy, there's one question at the front of every homeowner's mind: will my basement flood tonight? Basements and crawl spaces are particularly vulnerable to flooding, no matter where you are in the country or how new your home is. Foundation waterproofing your Raleigh home can prevent this from happening.
Once water gets through your foundation and into your basement or crawl space, it's a sure thing that it will happen again.
Two effects are responsible for most leaks in basements and crawl spaces. These are the clay bowl effect and hydrostatic pressure. To understand why your basement and crawl space are so vulnerable to flooding, it's important that you understand these two effects and how you can fight them.
The Clay Bowl Effect
Before your home existed, there was an empty plot of land. To make room for your home, the plot was excavated, resulting in a large hole where your builders would build your foundation. Once the foundation was in place, the builders used the excavated soil to fill gaps between the foundation and the surrounding earth.
This soil is referred to as "backfill," and it is always looser than hard-packed earth. Because this surrounding soil is more flexible than "virgin soil," it is more absorbent. Water can saturate the backfill, waiting for a crack to form to spill through.
Hydrostatic Pressure
As the soils around your foundation fill with water, the earth will expand. The weight of all that water will press against your foundation constantly. This effect is referred to as hydrostatic pressure. With mounting hydrostatic pressure around your foundation, it's only a matter of time until the structure of your foundation is affected.
Cracks will form as the walls are pushed inward. As cracks form, water will rush in. This water can be highly disruptive, causing everything from structural issues to pest infestations.
Water can also get through gaps around pipes and basement windows and even pass directly through the porous concrete. If your foundation walls are made of blocks, water can slip between the blocks and fill open cavities. Even more common than these entry points are leaks in foundation wall-floor joints.
Foundation Waterproofing in Raleigh, North Carolina
Regional Foundation & Crawl Space Repair are North Carolina's trusted experts in Raleigh for foundation waterproofing in basements and crawl spaces. If you need help with your leaky basement or crawl space or need basement repair, our Raleigh professionals have the tools and expertise to solve the problem permanently. We offer concrete crack repair in Raleigh and the surrounding areas. Call or contact us today to schedule your free appointment!