Push Pier Installation
Weak soil can fail to support the weight of your house, resulting in foundation settlement. Before long, you might notice cracks in your concrete and structural issues throughout your home.
If your home is experiencing foundation settlement issues, foundation push piers can restore stability by connecting your foundation to load-bearing soil or bedrock.
We can permanently prevent foundation settlement with a steel bracket connecting each push pier to your foundation. Once brackets are installed, we can use hydraulic jacks to lift your home's foundation to its original position.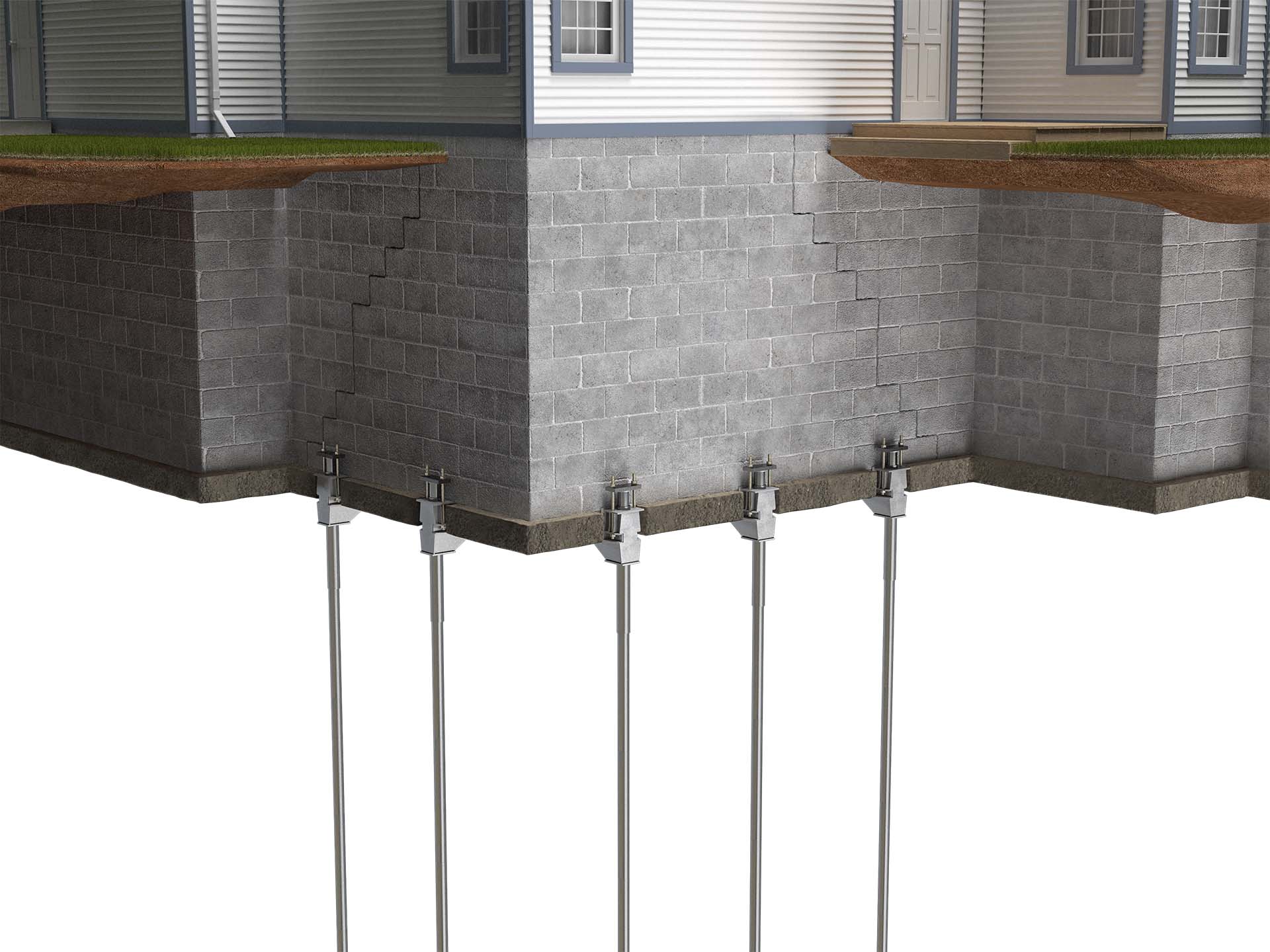 What Push Piers Can do for You
The push piers we use at Regional Foundation & Crawl Space Repair are heavy-duty steel and connect to your foundation with a steel bracket. By driving piers far below your home, we can reach stronger supporting soils or bedrock.
Once the piers are connected to your foundation with steel brackets, the weight of your home will be transferred to the load-bearing soil, providing permanent support. Push piers offer the following advantages:
Ready to install any time of year
Inside or outside foundation installation
Reach greater depths than any other solution
No heavy equipment required
Lifts your foundation back to its original position
Repairs not visible after installation
Corrosion-resistant galvanized steel
Rugged foundation bracket design
Innovative steel sleeve to avoid warping
Regional Foundation & Crawl Space Repair proudly serves North Carolina, including Raleigh, Durham, Greenville, and surrounding areas.
Foundation Push Pier System Installation
Installing your new push pier system is fast and straightforward. The installation process takes four steps to complete: foundation footing preparation, securing brackets, installing push piers, and restoring your foundation.
Foundation Footing Preparation
There are two ways we can install your push piers: from outside your foundation or from inside. For outside installation, we will excavate the soil surrounding your foundation to expose the footing. For an inside installation, we will remove a section of your slab floor to expose the foundation footing. We always restore the slab after installation.
Once your footing is exposed, we will prepare a section of the footing for each push pier to provide direct support. This approach provides your foundation with the strongest possible support.
Securing Foundation Brackets
Before installing push piers, we first secure a steel bracket to the footing for each pier. By securing the bracket first, your home's weight will provide extra stability as each pier is driven into the ground.
Push Pier Installation
Each push pier is constructed of several hollow galvanized steel sections or extensions. We drive each extension down through the bracket one at a time until reaching strong support soils or bedrock. Once in place, the weight of your home is effectively transferred to the competent strata.
Restoring Your Foundation
After successfully installing all push piers, you won't have to worry about foundation settlement again. With everything in place, we can determine whether it's possible to lift your foundation back to its original position.
Call Today for Your Free Foundation Repair Estimate
Regional Foundation & Crawl Space Repair offers free estimates in North Carolina. If your home's foundation is sinking or settling, call today to schedule a free estimate on foundation repair.