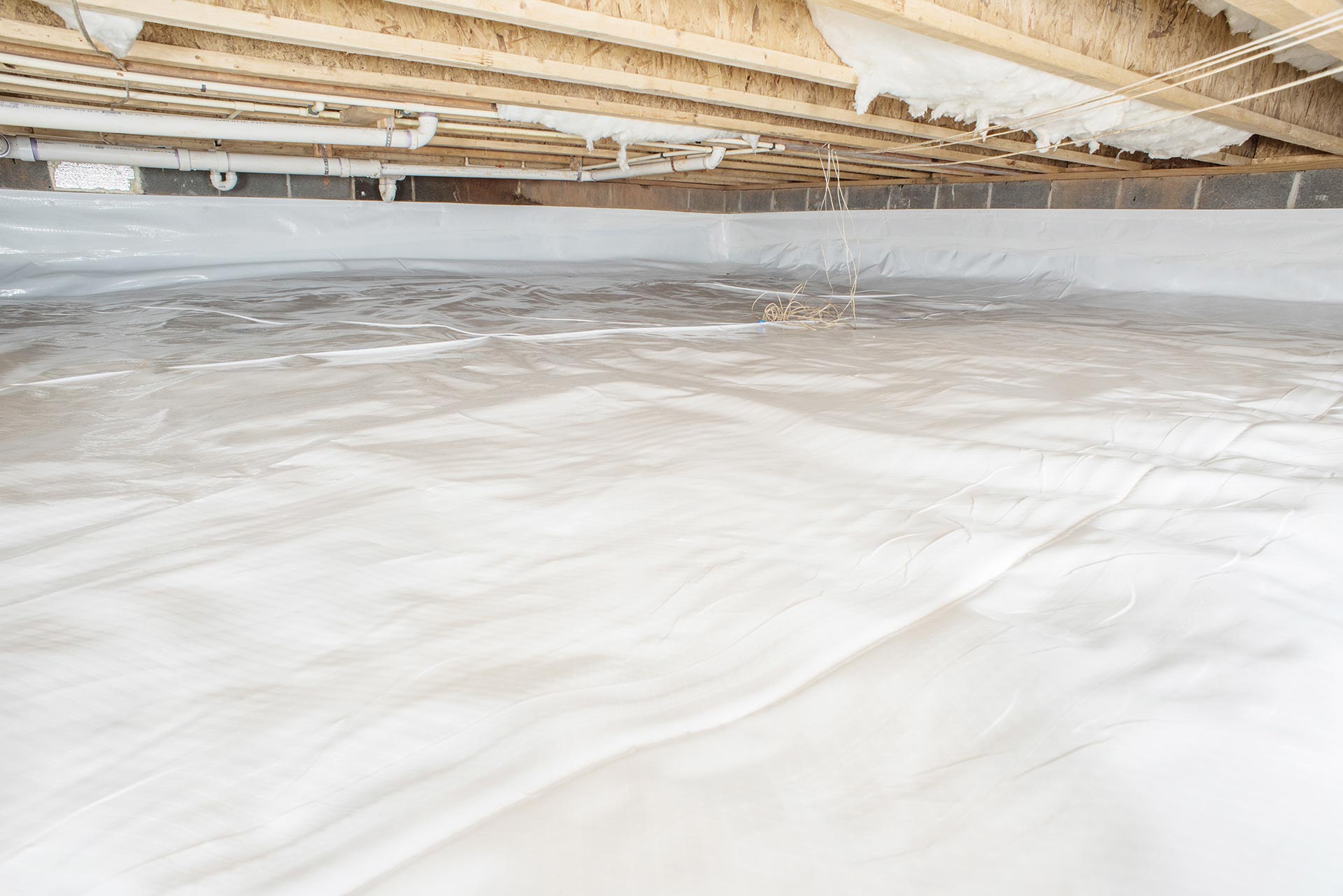 Moisture Barrier
Upgrade your crawl space with a moisture-proof vapor barrier.
Is your crawl space prone to flooding during rainy weather or heavy downpours? Does shoddy plumbing make it difficult to keep your crawl space dry? If so, then a vapor barrier from Regional Foundation & Crawl Space Repair can keep it dry and protected for the years to come. 
Our CleanSpace® Crawl Space Vapor Barrier is the crown jewel of the CleanSpace® system. Water vapor and humidity are locked out by a durable crawl space liner that installs directly on floors and walls. With our CleanSpace® Crawl Space Vapor Barrier in place, you can effectively guard against the spread of mold and wood rot.
Our vapor barrier is constructed of durable 20-mil poly-reinforced material, combined with a mold-resistant additive known as "UltraFresh." This ultra-high-strength vapor barrier includes a 25-year warranty against rips and tears for lasting protection. 
Time to Install
CleanSpace® Crawl Space Vapor Barrier installs in no time at all. One of our crawl space professionals will attach our vapor barrier to the walls with plastic pegs in under a day.
Benefits of a Vapor Barrier
A crawl space vapor barrier is a simple, cost-effective solution to preventing water damage in your home. An encapsulated crawl space
Save energy and money on utility bills
Provide additional storage space
Increase home value
Prevent drafty floors
Mitigate passive radon
Lock out pests and insects
Seal odors away
Control mold and rot
To further protect your crawl space, our vapor barrier will make your crawl space unable to support termites, cockroaches, crickets, ants, and other pests by keeping the area dry. Mice and rats won't be an issue either, as the plastic vapor barrier deters them.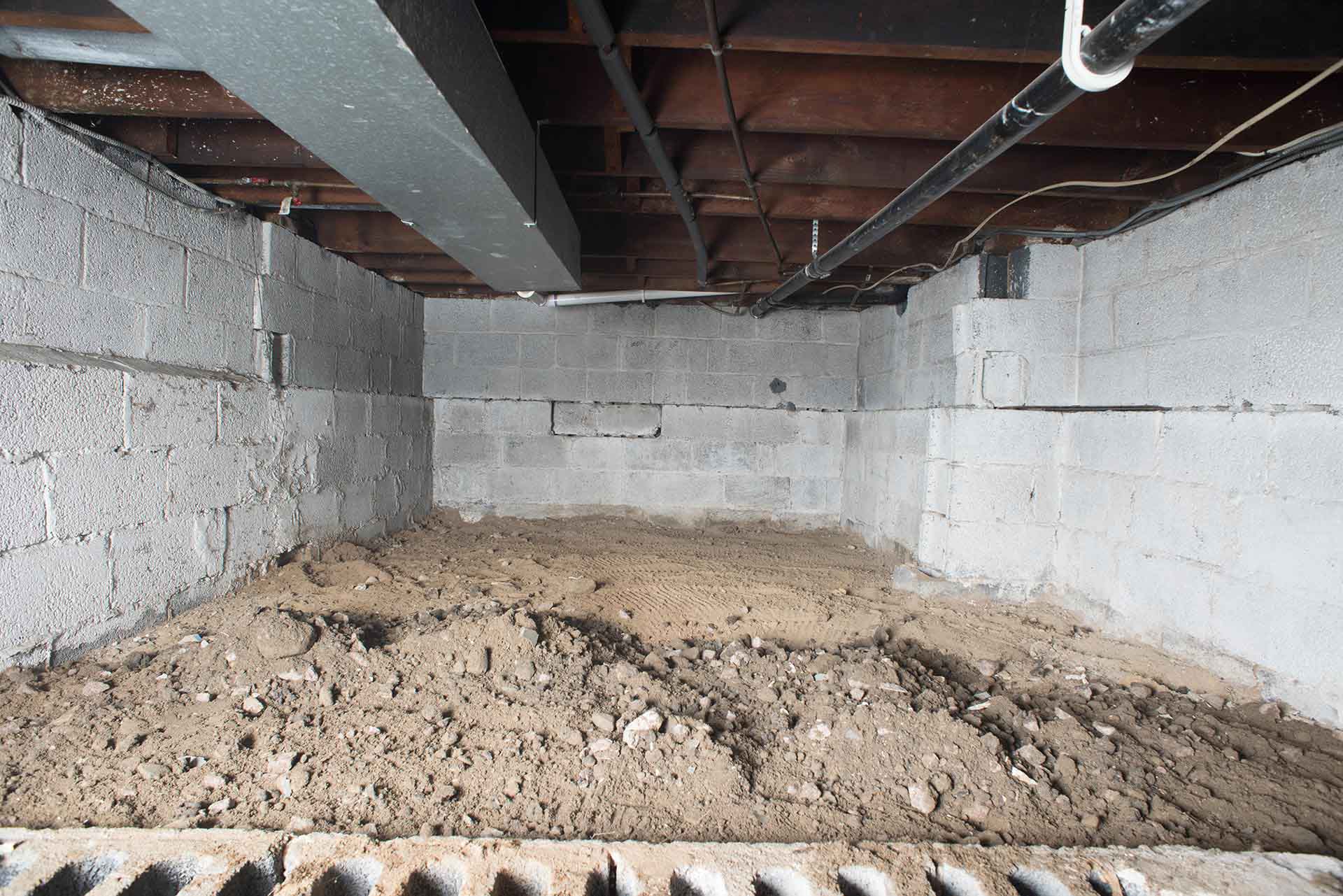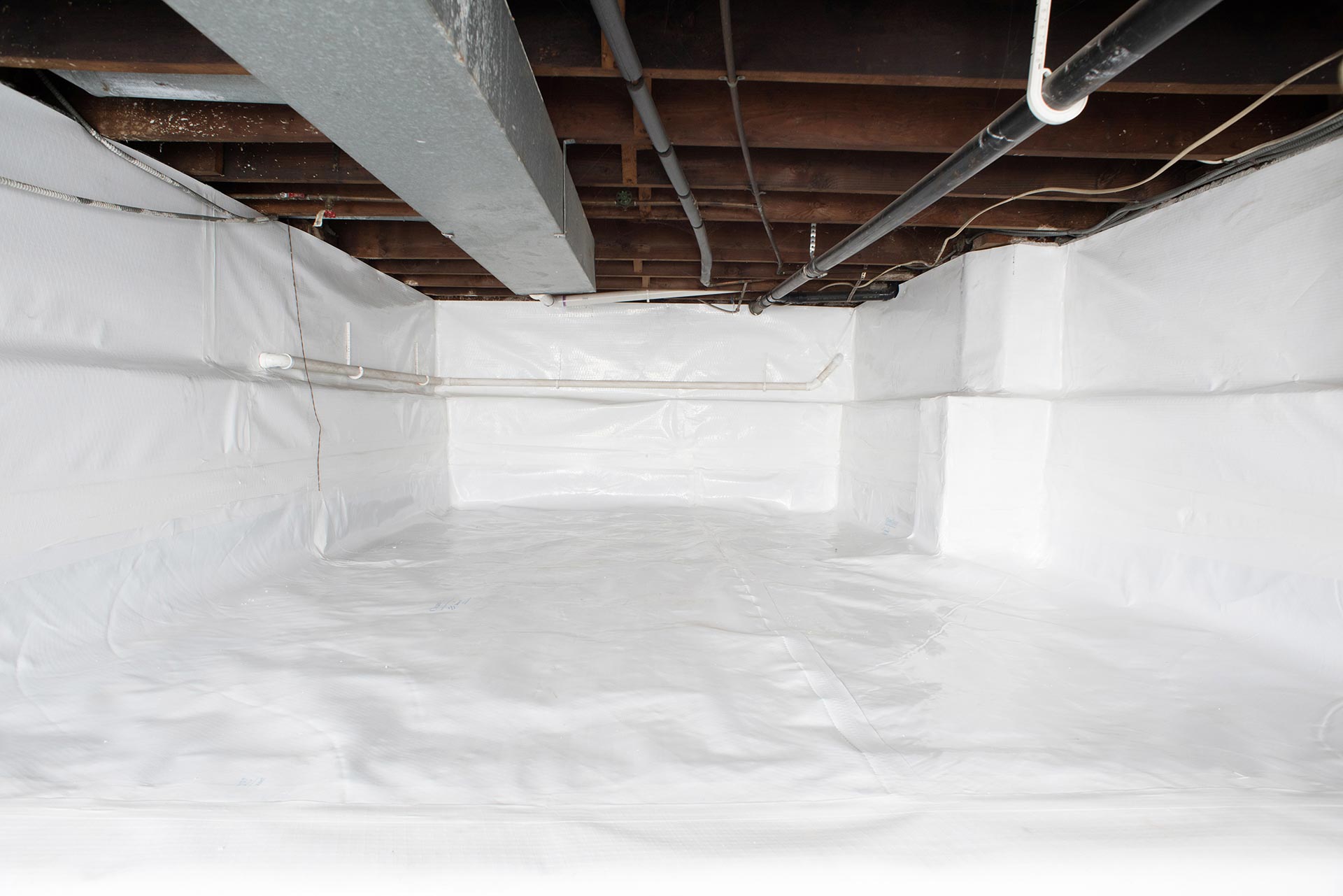 Get a Free Estimate on Moisture Barrier Installation
If your crawl space needs protection, a moisture barrier is your best hope. Call or contact us today to schedule a free estimate on vapor barrier installation.