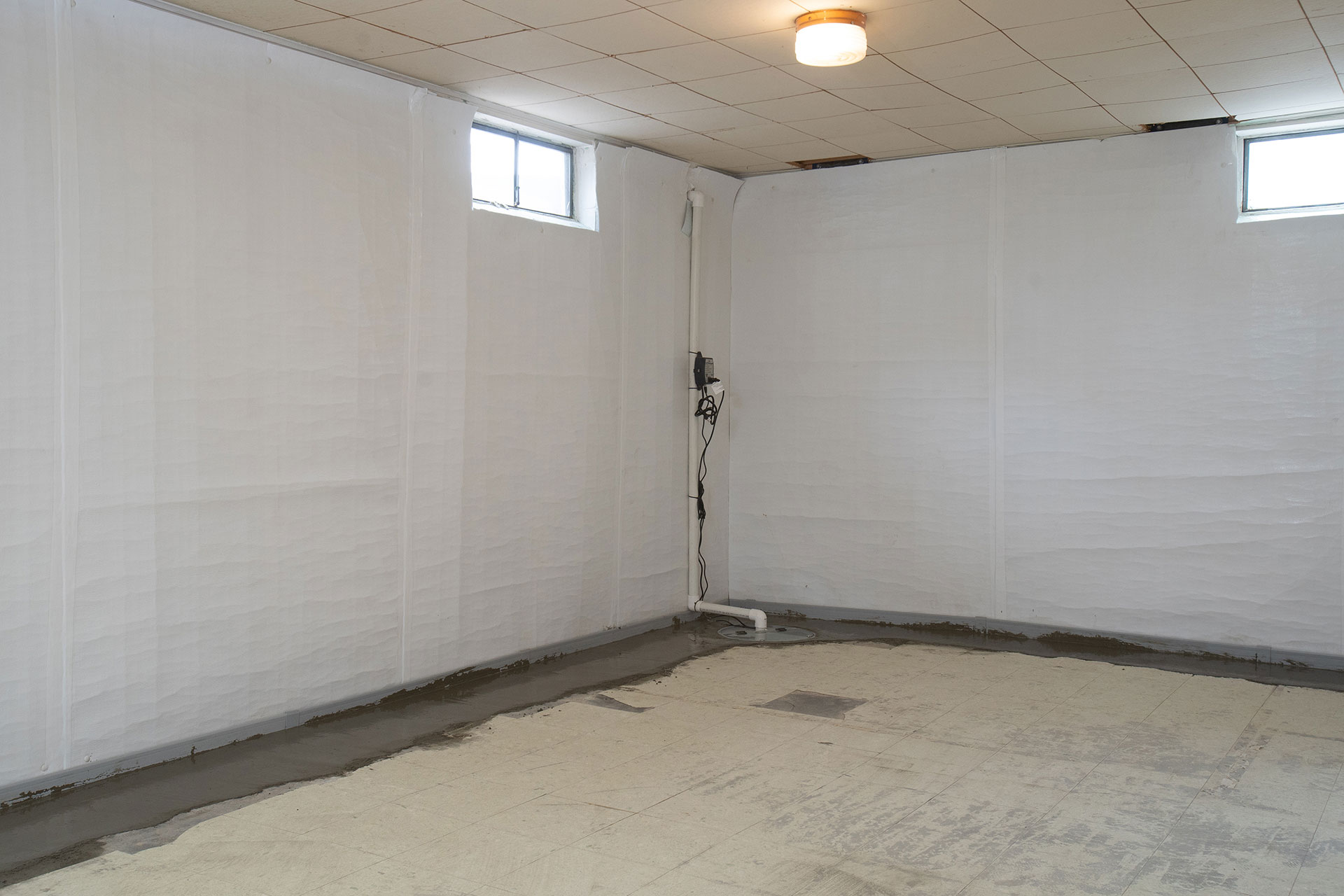 Floor Cracks
There are so many ways water can work its way into your basement. However, the most perplexing cause of wet basements for homeowners is how water gets in through the floor.
Because of the way soil interacts with concrete floors, concrete can settle, and cracks will form as a result. Cracks in your concrete floor are prime gateways for water to rise through.
Thankfully, the basement experts at Regional Foundation & Crawl Space Repair have the solutions to permanently fix your floor cracks and protect your basement from water.
How We Waterproof Leaking Floor Cracks
To repair your basement floor, we follow a three-step process.
First, we installed a perimeter drainage system. While a perimeter drainage system is optional, it is highly recommended. With this system in place, excess water will be captured before it reaches your floors and redirected away from your home.
Second, we install a drainage channel. Starting at the crack, we will remove sections of the basement floor to run PVC lines underneath. The PVC lines will lead to your sump pump. Any water that enters the drain will be delivered directly to your sump pump.
Finally, we restore your floors. Once the drain is installed, we'll backfill with stone and place fresh concrete over the area. This approach provides a clean, professional look and only takes three days to cure properly.
Are Lateral Drains Necessary?
For most basements, lateral drains won't be necessary for waterproofing the cracks in the floor. The sump pump or perimeter drainage system will take care of most of the water that will collect under the floor.
However, if your home is experiencing serious flooding through the floor cracks, a lateral line to your drainage system is a cost-effective solution for keeping your basement dry.
Book Your Free Waterproofing Estimate Today!
Call or contact Regional Foundation & Crawl Space Repair to schedule your free inspection and estimate today.