Termite Damage
Is the wood in your home beginning to show mysterious signs of damage? If so, you might have wood-eating or wood-boring insects like carpenter ants and termites infesting your home.
A typical termite colony of around 60,000 can eat clean through a foot of 2''x4'' wood in just four months. That's bad enough, but consider that most termites don't leave their nest except to swarm. This pattern means your home could be host to wood-eating insects for years before you notice the damage they've caused.
Thankfully, the damage caused by these wood-eating pests is a fairly slow process. This pace lets you get ahead of the problem so long as you catch it early. Regional Foundation & Crawl Space Repair can help.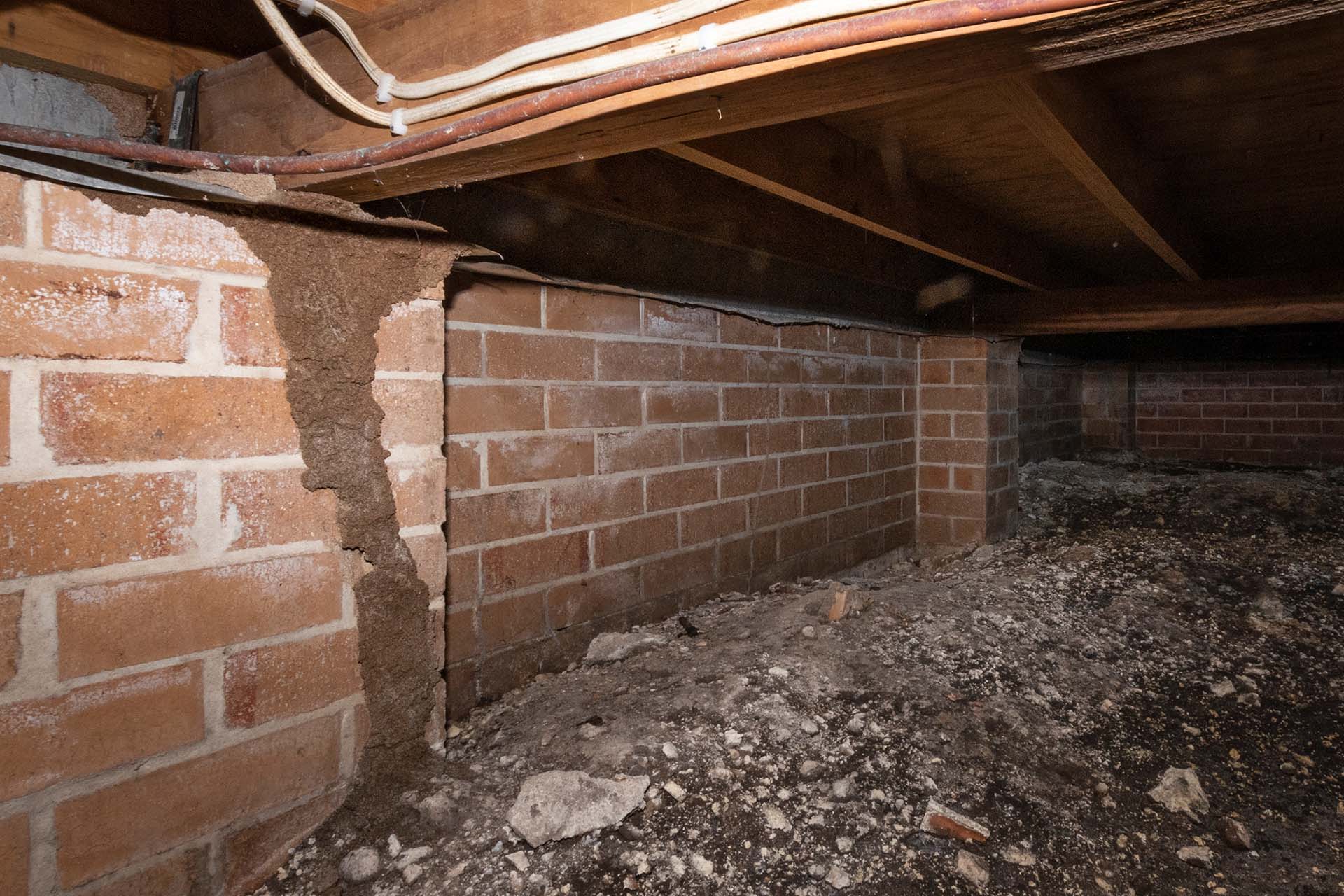 Termite and Pest Damage Warning Signs
Wood that's been affected by termites and similar pests are often hollowed along the grain. You might find dried mud or soil in the galleries as well.
If you were to knock on affected wood with a screwdriver or similar, you might hear a hollow sound. You might find small holes bored through drywall and plaster, as well. If you see soil around the edges of the holes, you most likely have termites.
Other signs include splinters of wood found on the floors around the home, buckling paint, and sinking floors or jamming doors if your crawl space has been affected. Lastly, termites leave behind mud "tubes" in visible areas, which they create as shelter while traveling.
What You Can Do
Your first step will be to eliminate the infestation. Once that is complete, repairs and preventative measures can be completed. When the infestation is gone, call Regional Foundation & Crawl Space Repair. Our team can restore your crawl space's supports using crawl space jacks, which will restore your floors to their original level position.
After that, it's a good idea to treat your wood with borate-based products to deter future infestations. We can completely seal your crawl space so that nothing can get in from the outside world. A durable plastic liner will lock out any pests you might worry about.