Expansive Soils
The soil surrounding your home's foundation exerts serious pressure on your foundation walls. In an ideal situation, your foundation walls are strong enough to hold back that pressure.
However, once certain factors cause those soils to expand, your foundation walls might not be strong enough by themselves. The amount of pressure exerted by surrounding soils depends on three things:
The type of soil surrounding your foundation
The water content in the soil
The depth of your foundation
It's important to keep in mind that foundation walls are designed to support vertical loads, like the weight of your home above. However, lateral or horizontal forces like expansive soil can cause serious issues.
When the pressure created by these lateral forces becomes too great, your basement walls will start to crack, bow, and push inward.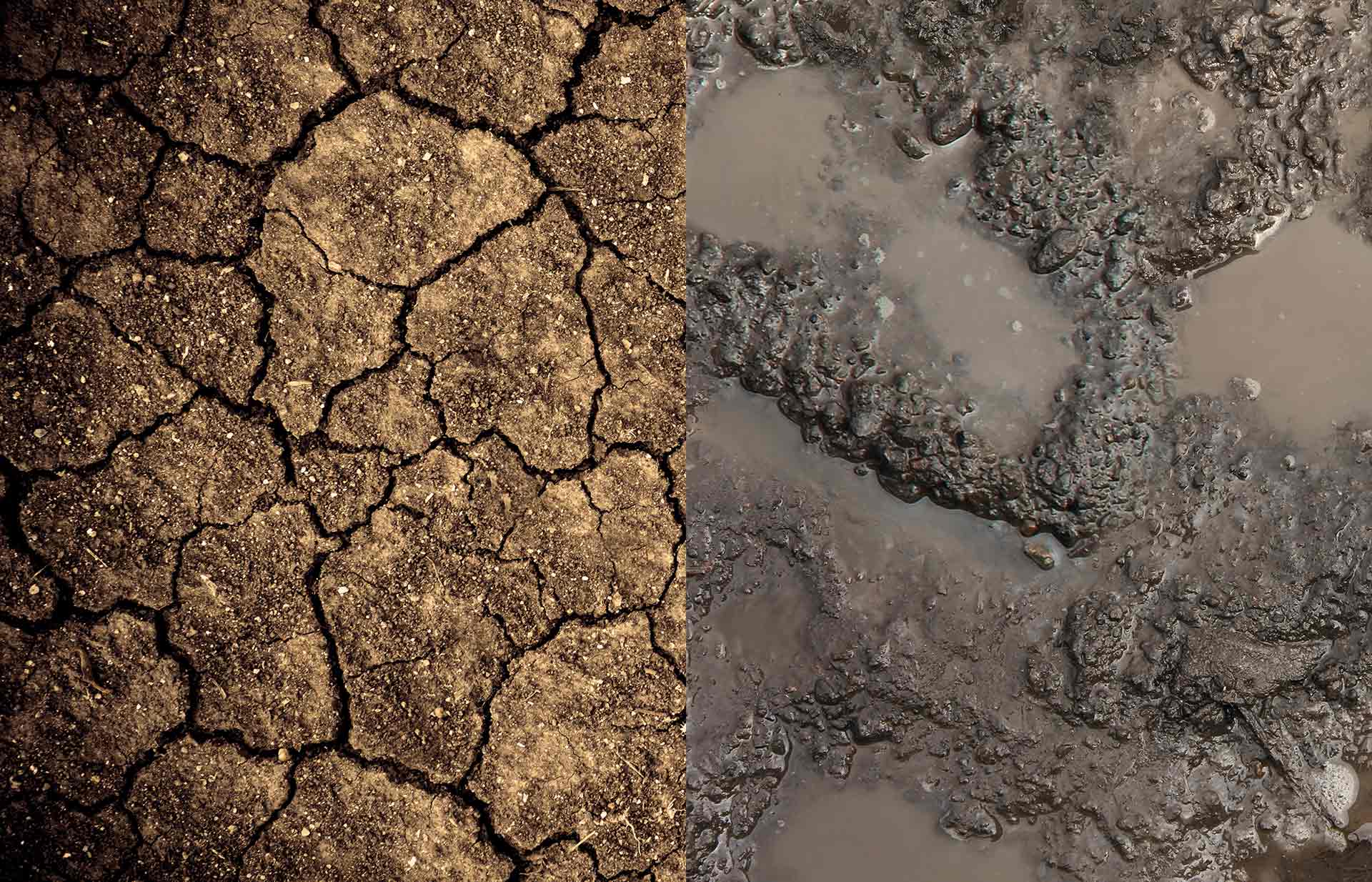 Backfilled & Virgin Foundation Soils
When it comes to your foundation, it's important to understand the relationship between backfilled soils and virgin foundation soils. Before contractors constructed your home, the space consisted of hard-packed earth that may have been lying there undisturbed for hundreds of years or more.
Then builders came and dug a big hole where they would build your foundation. To make everything level, builders add loose soil back into the hole.
Backfilled soil is always looser, less dense, and more malleable than virgin foundation soils, no matter how well that soil is compacted. When it rains, or water is introduced to the ground surrounding your foundation, that water tends to collect in the backfilled soil.
This collection exerts hydrostatic pressure on your foundation walls, a phenomenon that is referred to as the "Clay Bowl Effect."
Causes of Soil Expansion
There are several ways soil can expand to press against your foundation walls. Foundation damage caused by wet soil can happen in these three ways:
From clay-rich grounds surrounding your foundation
From hydrostatic pressure
From frost heaving
When the soil surrounding your foundation is rich in clay, that soil can expand dramatically by absorbing large volumes of water.
When water causes soil to become much heavier, the resulting hydrostatic pressure amplifies the pressure already exerted on your foundation walls.
In colder climates, the water in your soil can freeze, creating a wedging or heaving force that will cause your walls to crack, bow, and heave.
Don't Wait to Get Your Foundation Repaired!
If your foundation walls show signs of bowing, cracking, buckling, or any other foundation problems, don't hesitate to call Regional Foundation & Crawl Space Repair.
We are a locally owned and operated foundation repair company with decades of experience. We've been repairing and restoring foundations in North Carolina since 1984. If you need a free, no-obligation foundation repair estimate, our team can help track down and fix the cause of whatever structural problem your home is experiencing.
We proudly serve Durham, Raleigh, Greenville, and the surrounding areas like Rocky Mount, Cary, Chapel Hill, Apex, Elizabeth City, Henderson, and Wilson. Call or contact us today to schedule your free estimate! We'll restore your foundation walls before you know it.