Floor Insulation
A lot of heat is lost through your crawl space floor. To protect your crawl space against moisture build-up while retaining heat, Regional Foundation & Crawl Space Repair uses TerraBlock™ Crawl Space Floor Insulation. 
TerraBlock™ is a long-lasting insulation product that can be installed on rough, uneven floors and includes a vapor barrier to keep moisture out. 
Technical Specs
TerraBlock™ Crawl Space Floor Insulation offers the following features:
Puncture-resistant design
Built-in vapor barrier
Crawl space insulation and waterproofing product compatible
¾'' foam insulation
To fight water seepage in your crawl space, you can combine TerraBlock™ Crawl Space Floor Insulation with drainage matting to easily send water to your sump pump for removal. 
When installed, you can freely move through the space without any risk of damaging your vapor barrier or crushing your insulation. For added protection, we can install an optional liner on top of the floor insulation.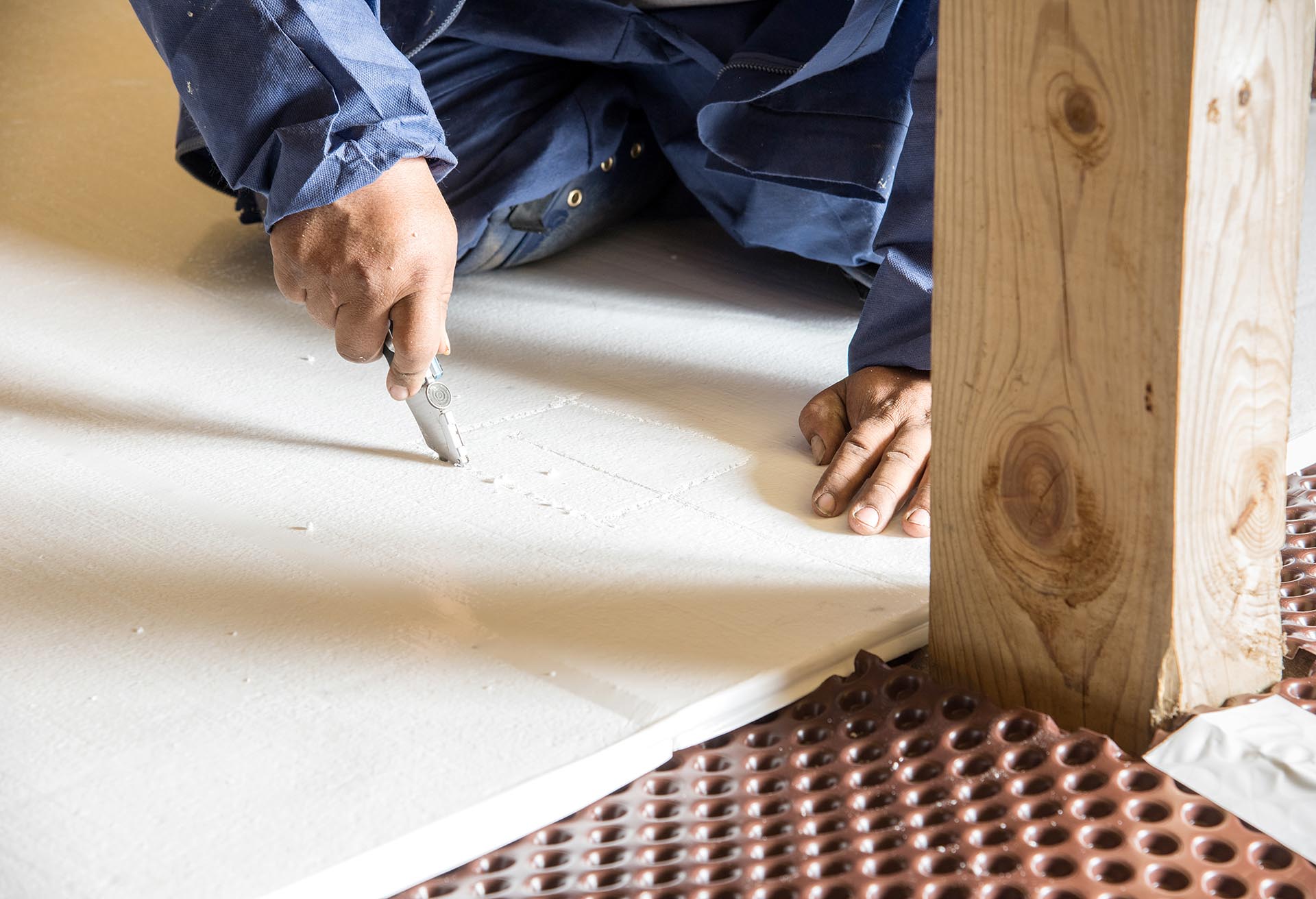 Encapsulate Your Crawl Space
If you have a vented crawl space, you might already be familiar with the large utility bills that come with it. If your vented crawl space has succumbed to excess humidity and moisture, you might have already seen signs of wood rot and mold growth. 
Let all of your crawl space worries melt away with our sealing and insulation services. We can install a puncture-resistant and padded product to protect your wood and stored belongings from water vapor and humidity.
TerraBlock™ Crawl Space Floor Insulation is a single component in a comprehensive crawl space repair system. When combined with SilverGlo™ Wall Insulation and CleanSpace® Vapor Barrier, your crawl space will be dry and insulated for years to come. 
We can waterproof your crawl space for additional protection with our SmartSump™ Sump Pump, our SmartPipe™ Drainage System, and our durable CleanSpace® Drainage Matting.
Get Your Free Floor Insulation Estimate Today!
Call or contact Regional Foundation & Crawl Space Repair to schedule your free estimate!