Sidewalk Repair
Is the sidewalk around your home starting to become cracked or uneven? Damaged sidewalks are not just an unsightly blemish but present dangerous tripping hazards as well. Thankfully, you don't have to tear out sections of the sidewalk and pour new concrete to fix the issue.
Instead, you can rely on the foundation experts at Regional Foundation & Crawl Space Repair. Our specialists can lift your sinking sidewalk to its original position and prevent it from sinking or settling ever again.
All it takes is the PolyLevel® system and about 15 minutes of your time. If your sidewalk is showing signs of damage, call Regional Foundation & Crawl Space Repair for a free inspection. We service North Carolina, including Raleigh, Greenville, Fayetteville, and Durham.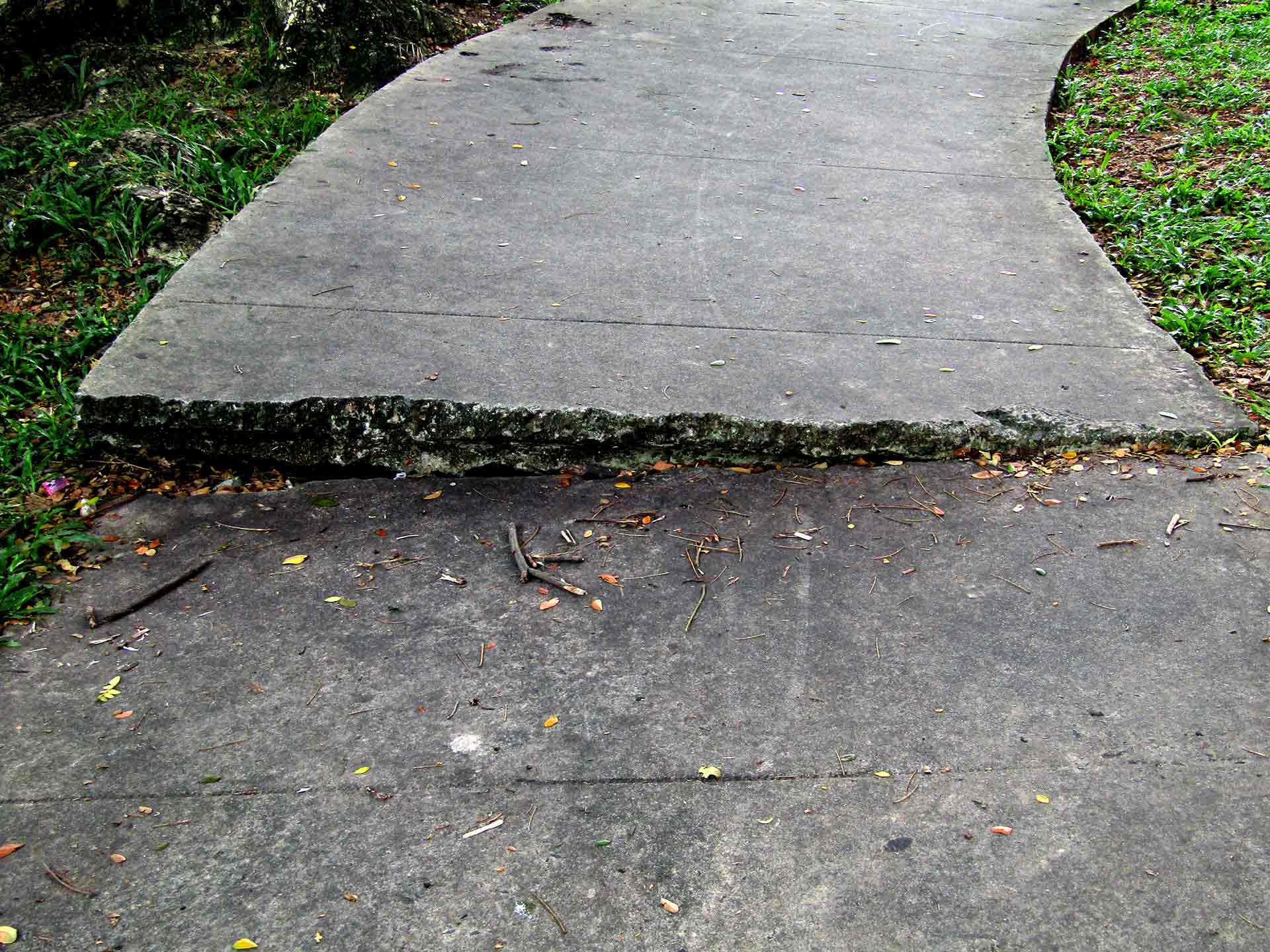 Causes of Sinking and Cracking Sidewalks
Sidewalks and walkways are designed to get stepped on constantly. The wear and tear they experience are relentless. While the concrete is able to hold up to that level of use, the supporting soil may not be up to the task.
When the ground underneath the concrete becomes weak, it can settle or erode. Heavy rains, rotted tree roots, and gutter runoff all contribute to weakened soil.
Weak soil cannot support heavy loads like concrete slabs, especially if voids have been created beneath the concrete. The concrete will sink and settle to fill empty pockets, leading to cracks and uneven surfaces.
How We Restore Your Sidewalk or Walkway
If your sidewalk or walkway is starting to sink or settle, you don't have to get the concrete replaced. Instead, we drill small holes in the affected sections and inject high-density polyurethane foam underneath the concrete.
The polyurethane foam will rapidly expand and lift the concrete until it's back to its original position. Installation is quick, and there's no disruption to your landscape. No heavy equipment is required.