Why Does Concrete Sink?
The soil beneath your concrete slabs is the primary reason why your concrete sinks. Concrete is a heavy material that requires a great amount of support to keep its level.
When your concrete doesn't have enough support, it will sink into the soil. Over time, cracks will form, and the sinking will worsen. When concrete sinks, it creates potential tripping hazards and can even lead to structural damage throughout your home.
Concrete Settlement Causes
While the soil is the root issue, it's important to understand how soil quickly becomes a problem. There are three main causes for concrete settlement:
Soil shrinkage and expansion
Soil washout
Poorly compacted soil
When soil comes in contact with moisture, it can expand. When that moisture suddenly leaves the earth, it will shrink. When soil shrinks or expands, it moves your concrete slab like a boat on an ocean.
When a large amount of water finds its way into the soil, whether through heavy downpours or plumbing leaks, the water can carry the dirt away. As the earth is washed away, empty spaces are left behind, leaving no support for your concrete. Eventually, your slab will sink.
If the supporting soils around your home were not properly compacted when it was built, the ground might be too loose to provide meaningful support. Under the weight of your slabs, that loose soil will slowly compress. As it compresses, your concrete will sink and become uneven.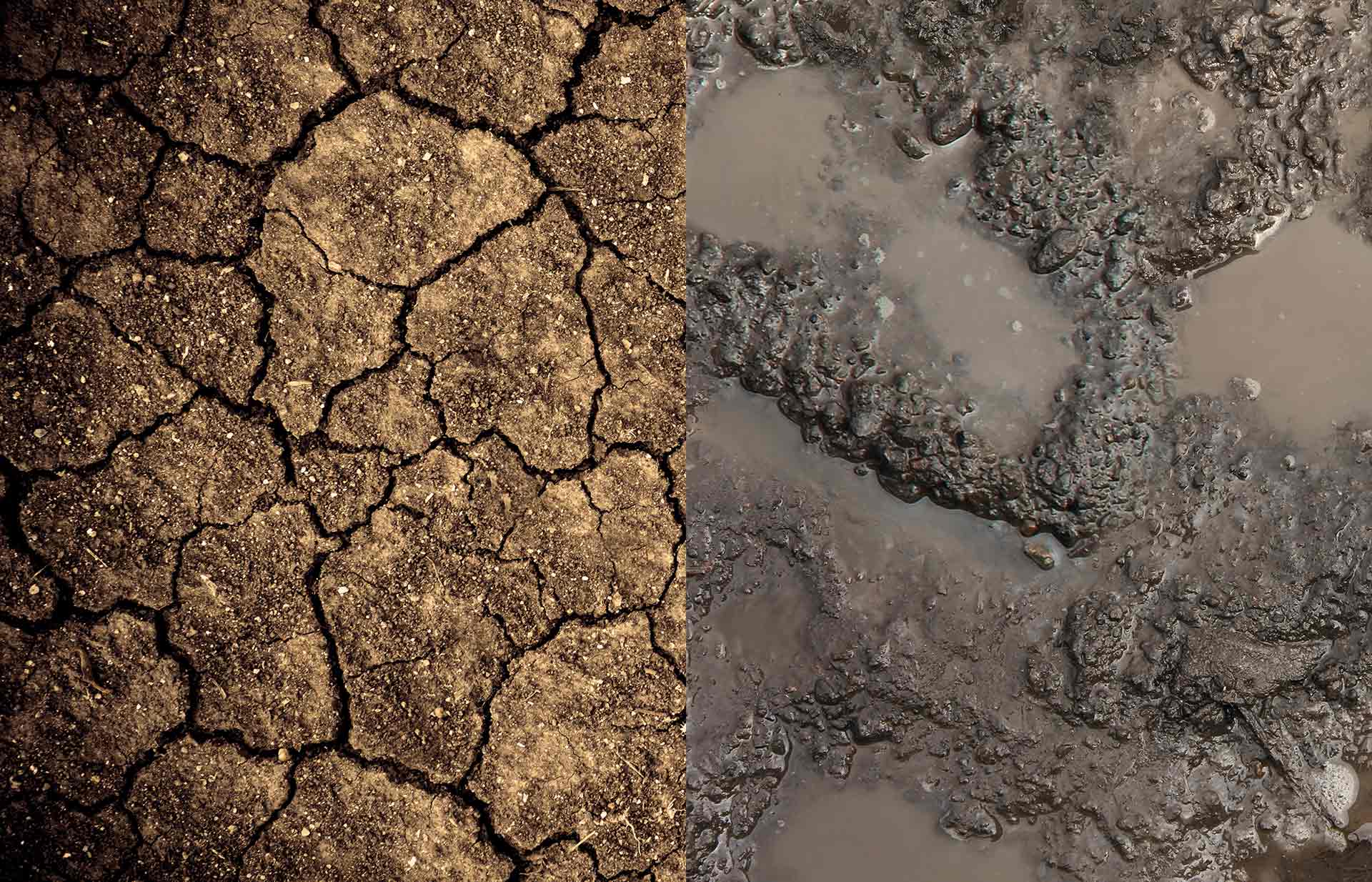 Free Estimates on Sunken Concrete Repair in North Carolina
When your concrete sinks, it's important that you call concrete repair experts you can trust. Regional Foundation & Crawl Space Repair offers free estimates in North Carolina, including Greenville, Raleigh, Fayetteville, and Durham.

Call or contact us today to get a free estimate on concrete leveling services. Using the proven PolyLevel® method, we can restore your sinking concrete in no time.