Helical Deck Piers
Helical piers are the best way to strengthen the foundational support of decks, sunrooms, and similarly small structures around the home. While it's the standard practice to pour concrete piers for porches, sunrooms, decks, and other structures, those concrete piers are subject to potential foundational troubles.
When you're planning your deck or similar structure the standard way, weather can prevent you from following your installation schedule.
Concrete piers can't be poured when it's raining or during freezing temperatures. Even when you find a good time to pour the concrete, you have to wait for the concrete to harden before moving forward with construction.
Instead, you can go with steel helical deck piers to eliminate every potential frustration. Helical deck piers accept standard steel support brackets for 6x6 and 4x4 posts and can be installed any time of the year, regardless of weather conditions. You won't have to worry about excavation or concrete whatsoever.
To get you started right, Regional Foundation & Crawl Space Repair is here to offer you a free foundation repair quote. You can work with one of our foundation repair specialists to answer any questions you might have. Then, we'll provide you with options that will permanently protect your structure from foundation troubles.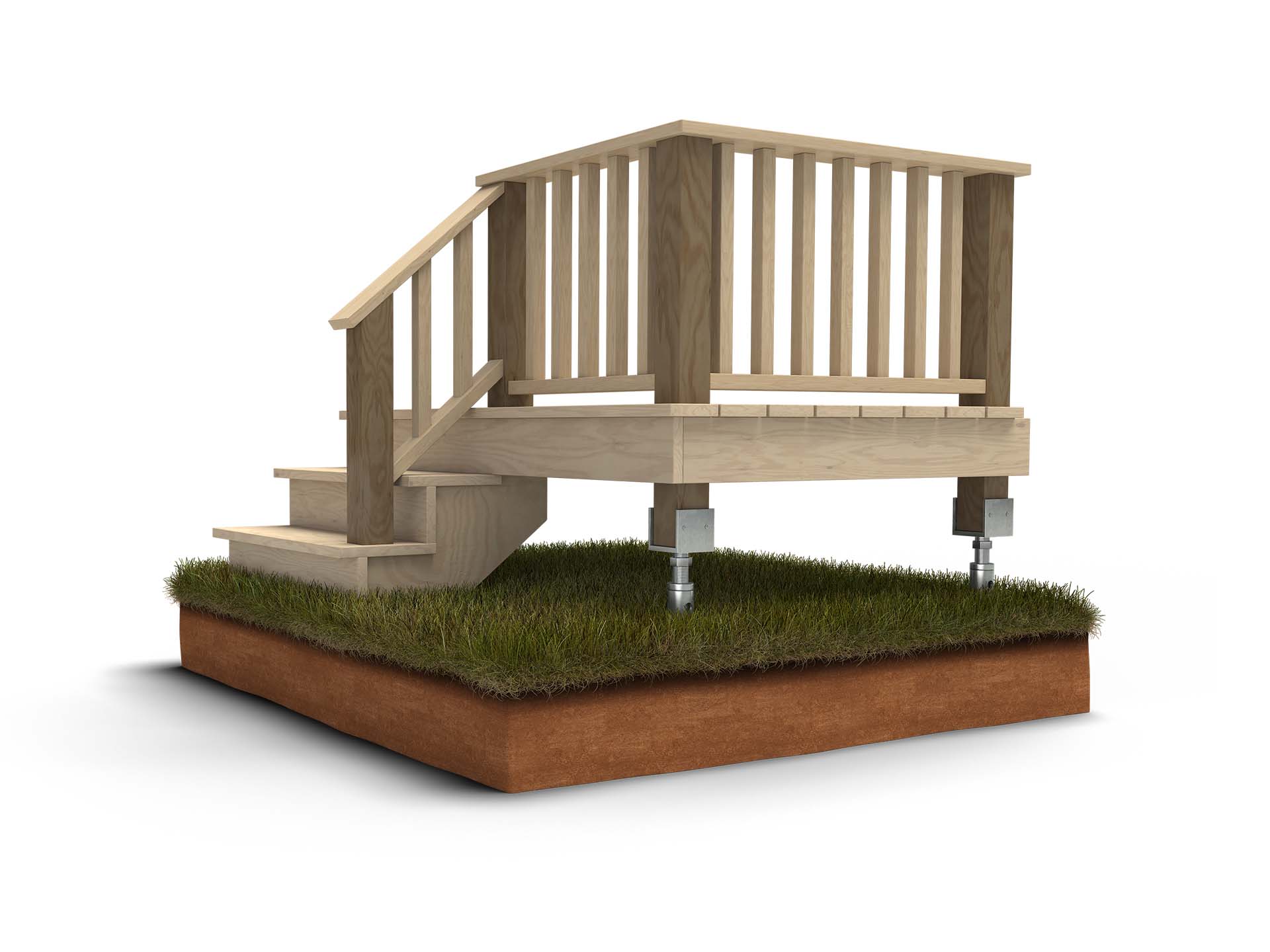 Convenient Installations
Helical deck piers can be installed whenever you need, without digging or potential mess. For this reason, helical deck piers are one of the most popular options among professional builders. Even if helical deck piers are installed in the wrong location, they can easily be "unscrewed" and re-installed in a more appropriate spot.
Because of the spiral design, no concrete is required. Best of all, construction can continue immediately after installation. With their corrosion-resistant coating, you can expect your helical deck piers to last for years to come.
Book Your Free Helical Deck Pier Estimate Today!
Regional Foundation & Crawl Space Repair offers free estimates in Cary, Chapel Hill, Rocky Mount, Wilson, Apex, Henderson, Elizabeth City, Raleigh, Durham, Fayetteville, and Greenville.
If you're planning on adding a new structure to your home, like a deck or sunroom, we can help. If your deck is having foundation issues, we can solve those, too! Call or contact us today to schedule your free estimate.