Fayetteville Crawl Space Problems
Does your crawl space smell musty? Is there standing water inside your crawl space? Are the wooden beams and floor joists starting to rot? You don't have to live with crawl space problems. Regional Foundation & Crawl Space Repair in Fayetteville has the solutions your crawl space needs to restore its cleanliness and functionality. 
Crawl Space Solutions
As a homeowner, your house is likely your biggest investment. When your crawl space starts to show signs of deterioration and excess moisture, you'll want to address those concerns before they start to cause problems throughout the rest of your home. Crawl space problems can wreak havoc on your home. Many homeowners don't address the concerns until the symptoms begin to appear. Doors and windows might begin to stick. Walls adjacent to the area might begin to crack. The floor above the crawl space might become unlevel and a gap might form between the wall and the floor. A musty odor might make its way into your living space. Regional Foundation & Crawl Space Repair has a variety of permanent solutions for your crawl space problems in Fayetteville. Encapsulation, vapor barriers, and support jacks are all systems we can use to restore integrity to your crawl space and protect it for many years to come. 
Protect Your Home
Moisture issues in your crawl space can affect more than just your house. Your family's health can also be impacted. Mold might spawn and spread throughout the crawl space and travel to the inside of your home, causing allergies and respiratory illness. We can remove mold and rotten beams from your crawl space during our repair and waterproofing services. Also, crawl space problems can increase your energy bills when your HVAC system must work overtime to combat the effects of a drafty, damp crawl space. Our vapor barriers and encapsulation services create dry, usable spaces, protecting your home and your health.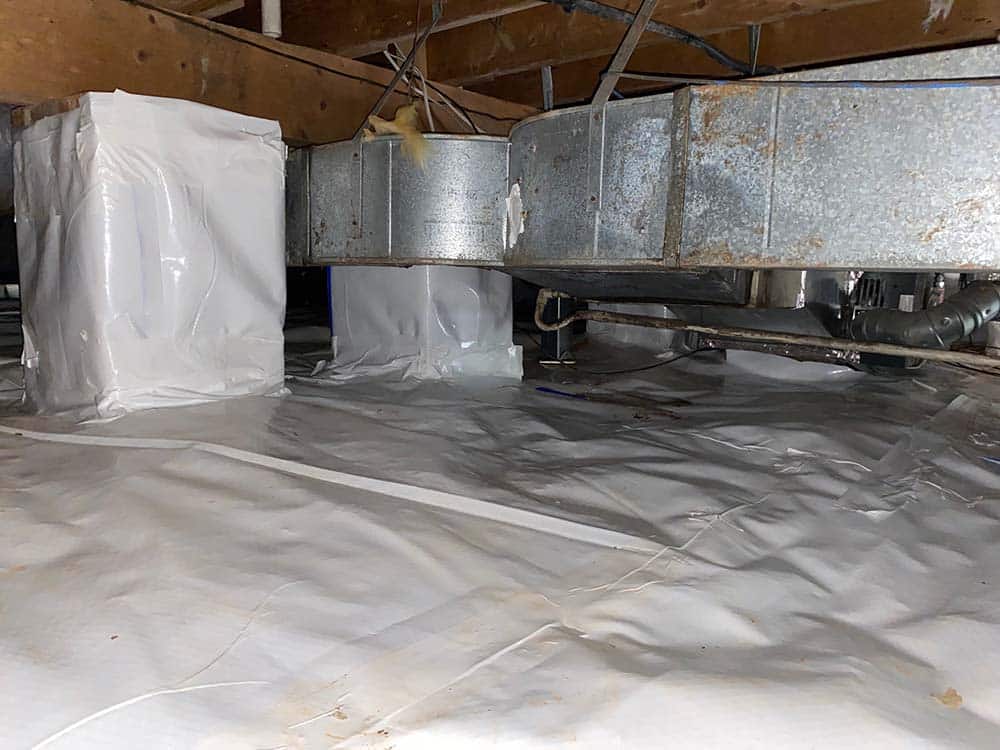 Get Your Free Estimate!
Crawl space problems are a drain on your home. Call Regional Foundation & Crawl Space Repair in Fayetteville today for a free estimate for resolving your crawl space problems!