Crawl Space Insulation Services in Greensboro, NC
The crawl space is often an overlooked area of the home, yet it plays a crucial role in maintaining the overall comfort and energy efficiency of your property. By insulating your crawl space, you can reap a wide range of benefits, including significant savings in energy costs, improved air quality throughout your home, and the prevention of issues such as mold growth and pest infestations. 
At Regional Foundation & Crawl Space Repair, we understand the importance of a well-insulated crawl space, and we are dedicated to providing high-quality services that can be tailored to meet your specific needs and budget. You can trust our team of Greensboro crawl space insulation specialists to take excellent care of your home.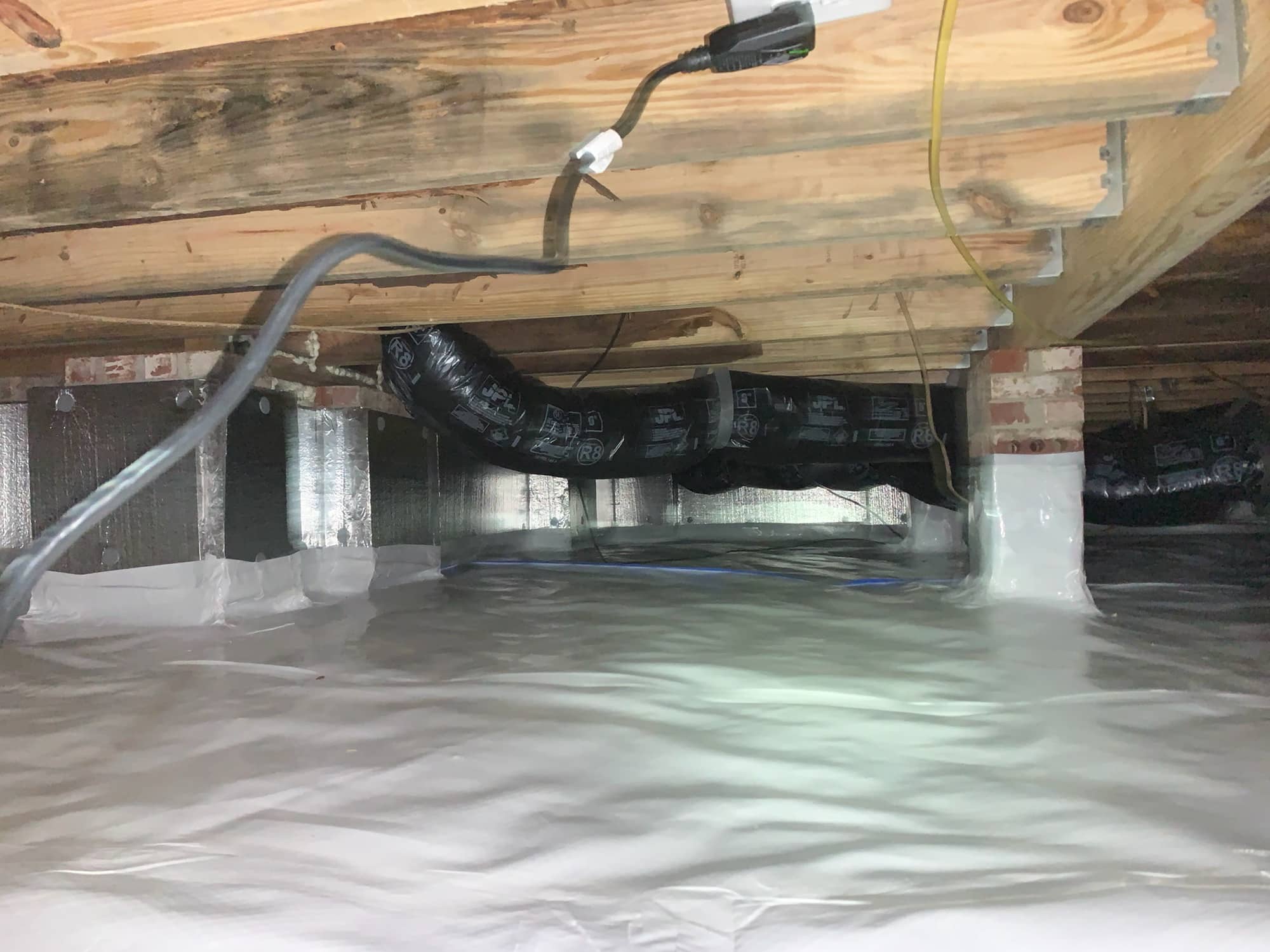 Our vapor barrier installers in Greensboro offer two primary crawl space insulation options:
The TerraBlock™ insulation system- This is an excellent choice for rough or uneven surfaces, as well as foundation walls. It is made of ¾" thick sheet material with a moisture barrier on both sides, providing effective prevention of moisture buildup. 
The SilverGlo™ insulation system- This system features insulated wall panels with graphite particles that lower conductivity and reflect heat. This radiant barrier can keep the space warmer and drier, and significantly improve your home's overall energy efficiency.
Our team can assess your crawl space and recommend the best insulation system for you!
Insulating your crawl space can help prevent mold and mildew growth, enhance indoor air quality, and reduce pest infestations by lowering moisture levels. Furthermore, crawl space insulation can create a barrier between your home and the outside environment, thus preventing energy loss. A well-insulated crawl space makes your home more comfortable and helps maintain your property's value, making it a smart investment for any homeowner.
Insulate Your Crawl Space Today With Regional Foundation & Crawl Space Repair
If you've noticed drafts, high energy bills, or signs of moisture in your crawl space, don't hesitate to contact us. Our Greensboro crawl space insulation professionals offer free estimates and can provide you with the expert advice and services you need to create a healthier, more comfortable home environment.