Crawl Space Insulation Services in Wilmington, NC
When you think about your home's energy efficiency, do you consider the condition of your crawl space? If not, it's time to! This area is often "out of sight, out of mind" for many homeowners, but the crawl space is a major player in the comfort, health, and longevity of your property. Installing a vapor barrier for your Wilmington home's crawl space can be a great investment in your home and has many benefits, including energy savings, better indoor air quality, and prevention of hazards like mold growth and pests. 
At Regional Foundation & Crawl Space Repair, we have seen our fair share of problems caused by poor insulation. Our team of Wilmington crawl space insulation experts can come out to your home for a free assessment, then recommend the best options for your specific needs. We're known throughout the area for our quality workmanship and friendly customer care, and we know you'll be happy you decided to work with us!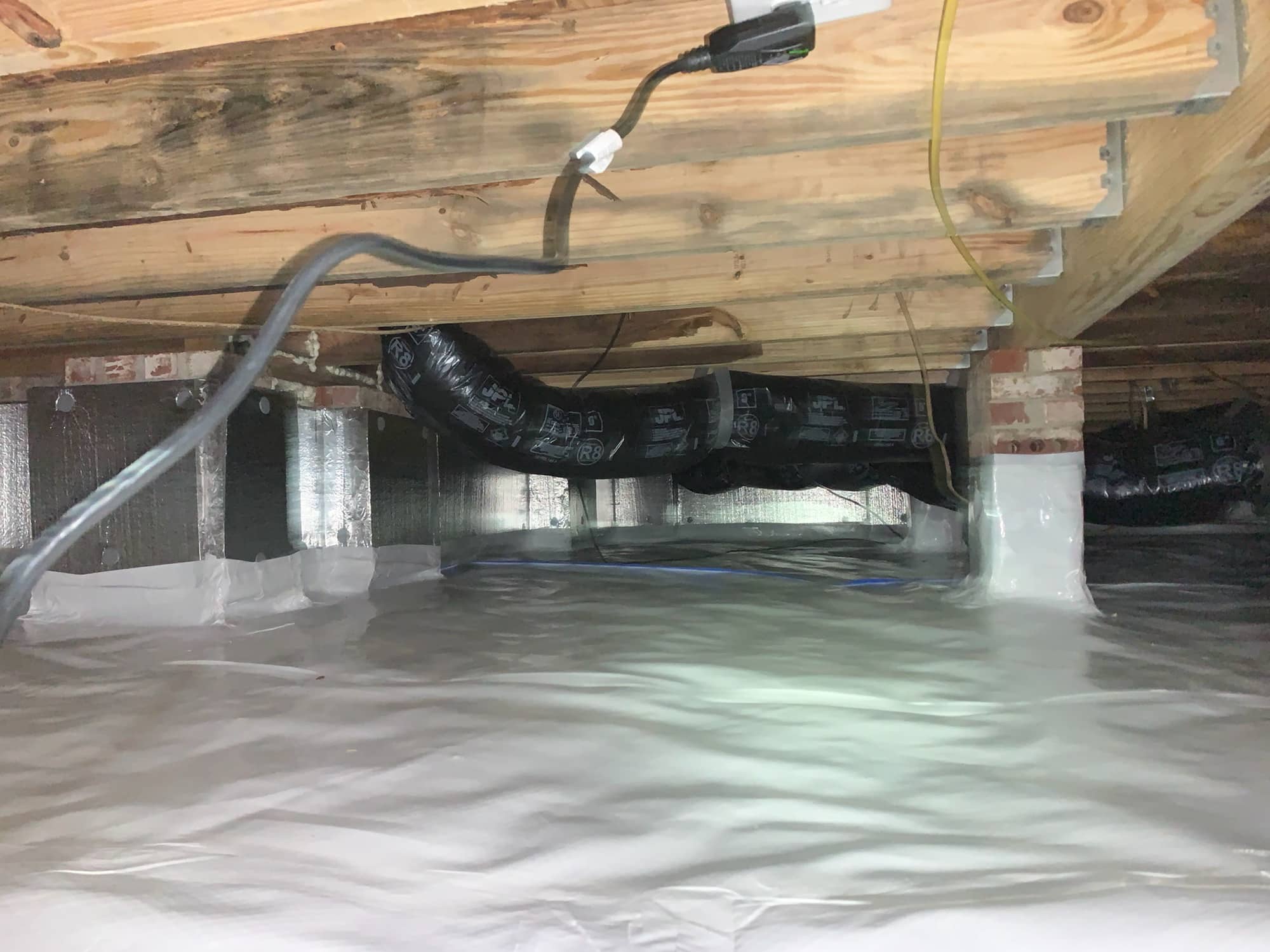 Crawl Space Insulation Options
For crawl space insulation, we offer two main types:
The TerraBlock™ insulation system- For uneven or rough surfaces, as well as foundation walls, we often use the TerraBlock™ system. This features a ¾" thick sheet material with a double-sided moisture barrier. This offers great protection against moisture buildup. 
The SilverGlo™ insulation system- This system offers a unique radiant barrier. The graphite particles in the insulated wall panels reflect heat and lower conductivity, making the space drier and a more ideal temperature.
Both options can protect your home from energy loss, moisture infiltration, and other common issues in crawl spaces. Count on our Wilmington crawl space insulation specialists to create a custom plan for your home that meets your budget and suits the needs of your property. Good quality insulation can improve your indoor air quality and energy usage, as well as prevent mold and pest infestations. It's a great investment for any homeowner. 
Insulate Your Crawl Space Today With Regional Foundation & Crawl Space Repair
Don't delay—take steps to have your crawl space insulated today! Let us help you save money on your energy bills and safeguard your home. Our Wilmington crawl space insulation experts provide free estimates, so get in touch with us today to get started!