Wilmington, NC Crawl Space Repair
If you own a home in Wilmington, NC, crawl space repair is essential for maintaining the integrity of your residence and keeping your family safe. That's because the problems caused by poorly maintained crawl spaces can spread throughout the rest of your home and potentially put your loved ones at risk.
Our crawl space repair contractors in Wilmington, NC see two common issues: wood rot and mold. If left untreated for too long, both of these issues could have health repercussions.
Problems with Mold
Mold is typically caused by excessive moisture. Unfortunately, once mold is established, it can quickly spread throughout your home. Even worse, its spores can be inhaled and cause respiratory problems. This means that anyone in your home could be affected by mold, including your children and pets.
If the mold levels in your home are excessive, it is recommended to let a professional handle the removal. A professional will know how to remove the mold so it doesn't leave any traces behind. Additionally, our mold removal experts in Wilmington, NC understand proper protection practices and techniques, so they won't risk inhaling anything.
Our Wilmington, NC crawl space repair company has a time-tested mold removal method that is sure to leave your home mold-free in no time.
Problems with Wood Rot
Wood rot is very similar to mold in that it can be spread throughout the home. When wood gets wet and doesn't have a chance to dry, the excessive moisture can cause it to rot. When this rot spreads, it creates the perfect environment for fungus to grow.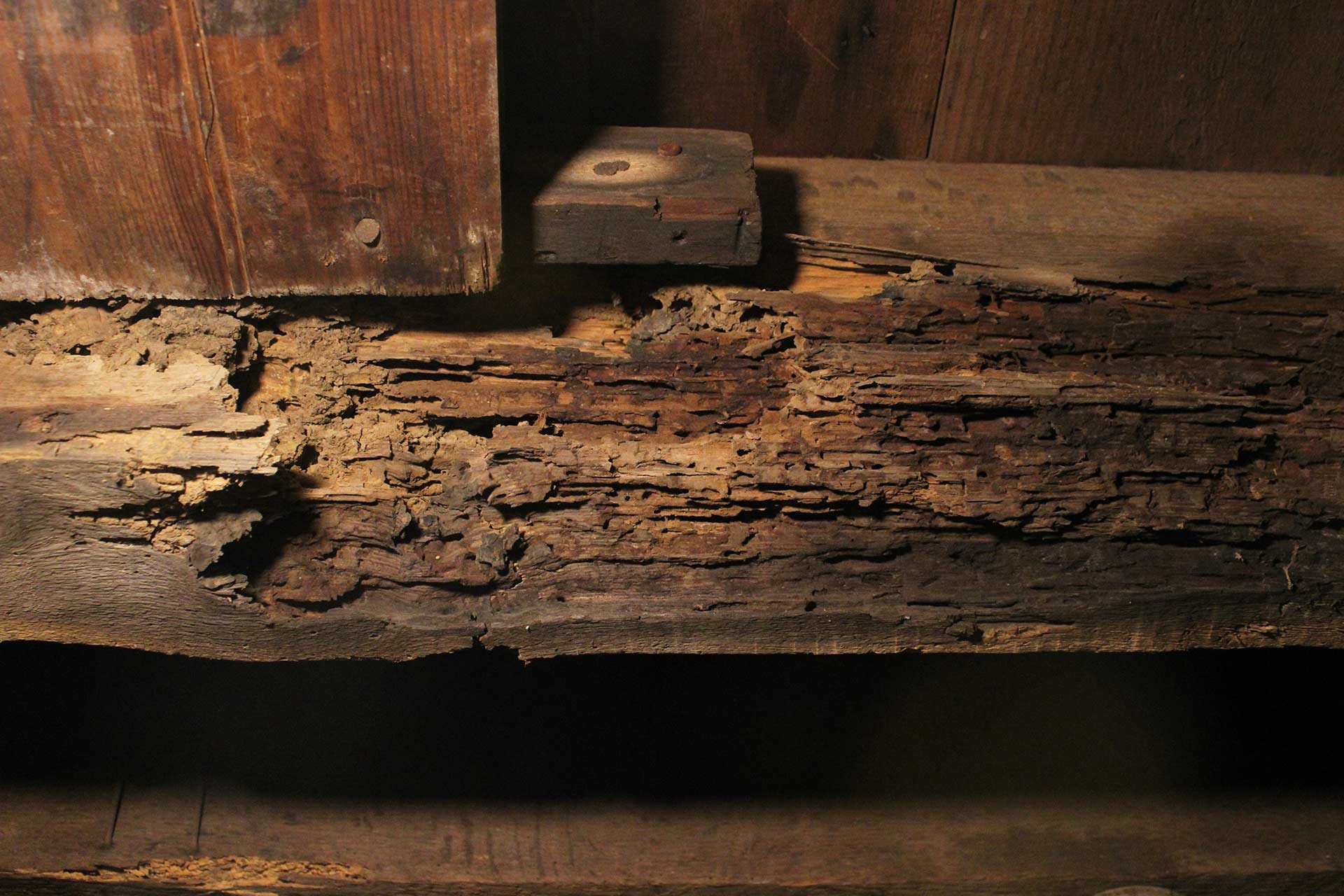 Contact the Crawl Space Repair Experts
If you need safe and expedient crawl space  encapsulation, contact Wilmington, NC's Regional Foundation & Crawl Space Repair. Our team will quickly create a custom solution that will leave your crawl space looking immaculate in no time at all. Contact us today for a free estimate.