Durham Crawl Space Repair
Every component of your home is interconnected. If one component is not working as designed, it can create issues in other areas of your Durham home. This interconnectivity includes your crawl space.
A crawl space can become a breeding ground for mold and bacteria. These organisms can negatively impact the safety of your living spaces, as you and your loved ones will be breathing in all of this harmful mold on a daily basis. To make matters worse, a damaged crawl space can result in serious structural problems.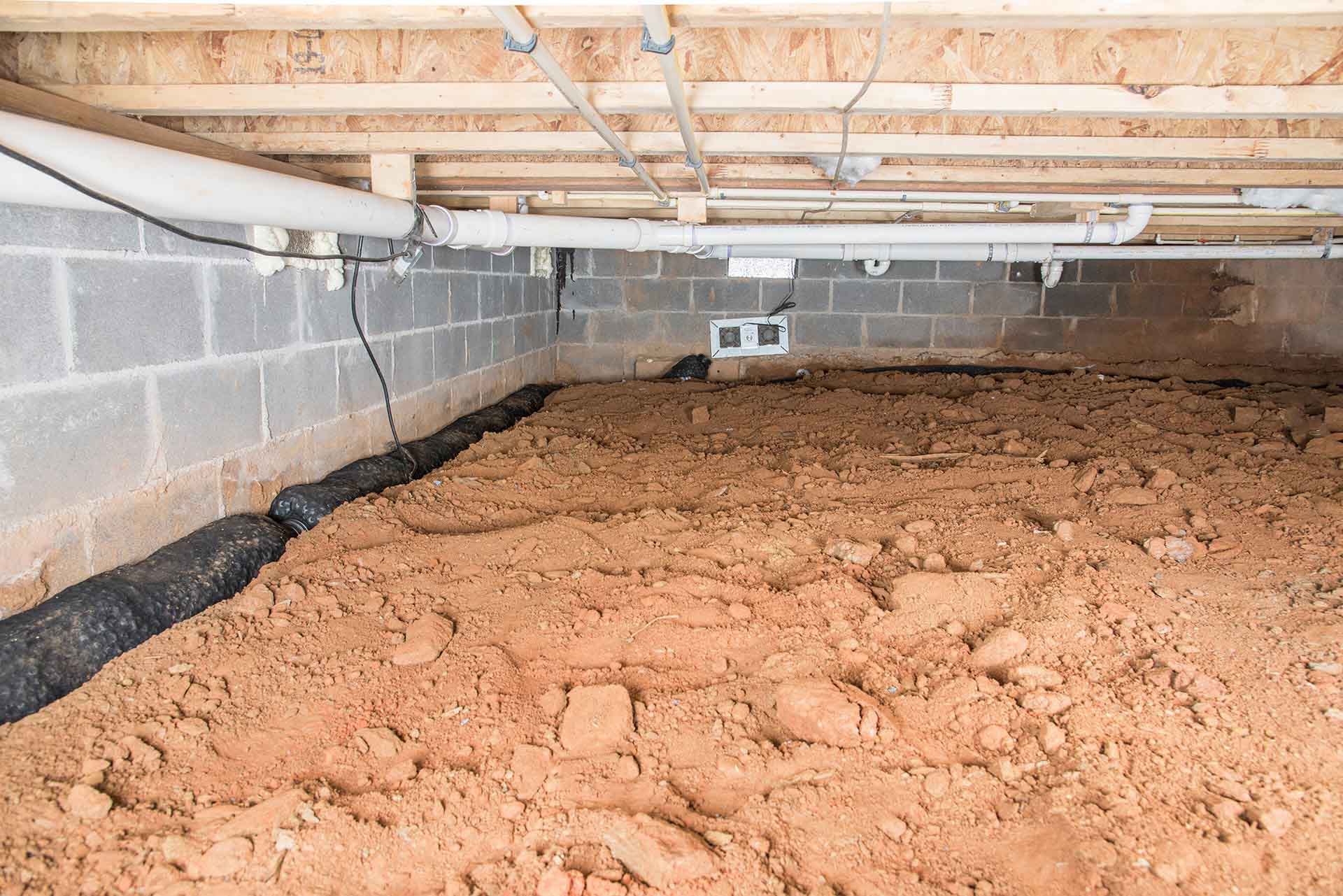 Fortunately, Regional Foundation & Crawl Space Repair can provide you with a perfect solution. For years, our local crawl space repair company has served the Durham community. We offer free repair quotes and will gladly come to diagnose the cause of your crawl space issues.
Our goal is to provide you with a safe and sanitary living environment by eliminating common crawl space problems like damage and mold growth.
Common Signs of Crawl Space Problems
Crawl space issues can arise at virtually any time. That is why you need to be on the lookout for the signs of crawl space problems. A few of these indicators include:
Cracked drywall in the interior of your home

Uneven floors

Increased allergy symptoms

Foul, persistent odors that permeate your Durham home
If you are experiencing any of the issues outlined above, contact our crawl space repair team in Durham right away. We can diagnose and remedy your crawl space problem in no time flat!
Our Proven Process
Regional Foundation & Crawl Space Repair has the experience and tools necessary to resolve crawl space problems of all types, including wood rot and mold removal. Our Durham professionals offer comprehensive encapsulation and repair services that are designed to stop mold growth in its tracks.
Our services can preserve the safety of your living space, help you save money on utility bills, and avoid more costly repairs.
Want to learn more? If so, then contact our Durham, NC crawl space repair team for a free estimate on crawl space repair.