Concrete Leveling Services in Fayetteville
Uneven concrete is a common problem many property owners face in the Fayetteville area. It is not only unsightly to have sinking, tilting, or cracking concrete, but it's also hazardous to you and can cause damage to vehicles. At Regional Foundation & Crawl Space Repair, our team specializes in lifting, leveling, and restoring concrete slabs for homes and businesses. If you're tired of dealing with uneven concrete, our team of Fayetteville concrete leveling experts can help.
Whether it's your residential driveway or garage, or your commercial warehouse floor, it's crucial to understand the common causes of uneven concrete. Several factors may contribute to concrete damage, including:
Heavy loads from both vehicles and foot traffic can cause concrete to settle unevenly, potentially requiring additional reinforcement.
Extreme temperature changes can result in concrete cracking and uneven settling. It's important to protect concrete from temperature extremes.
Water damage can significantly weaken concrete, making it more prone to uneven settling over time. To prevent water-related damage, certain sealants or protective coatings can be employed.
Soil problems, including erosion, improperly compacted soil, and soil subsidence, can result in sinking and uneven concrete.
Poor installation practices including insufficient curing time, poor reinforcement, or improper mixing can also lead to concrete problems.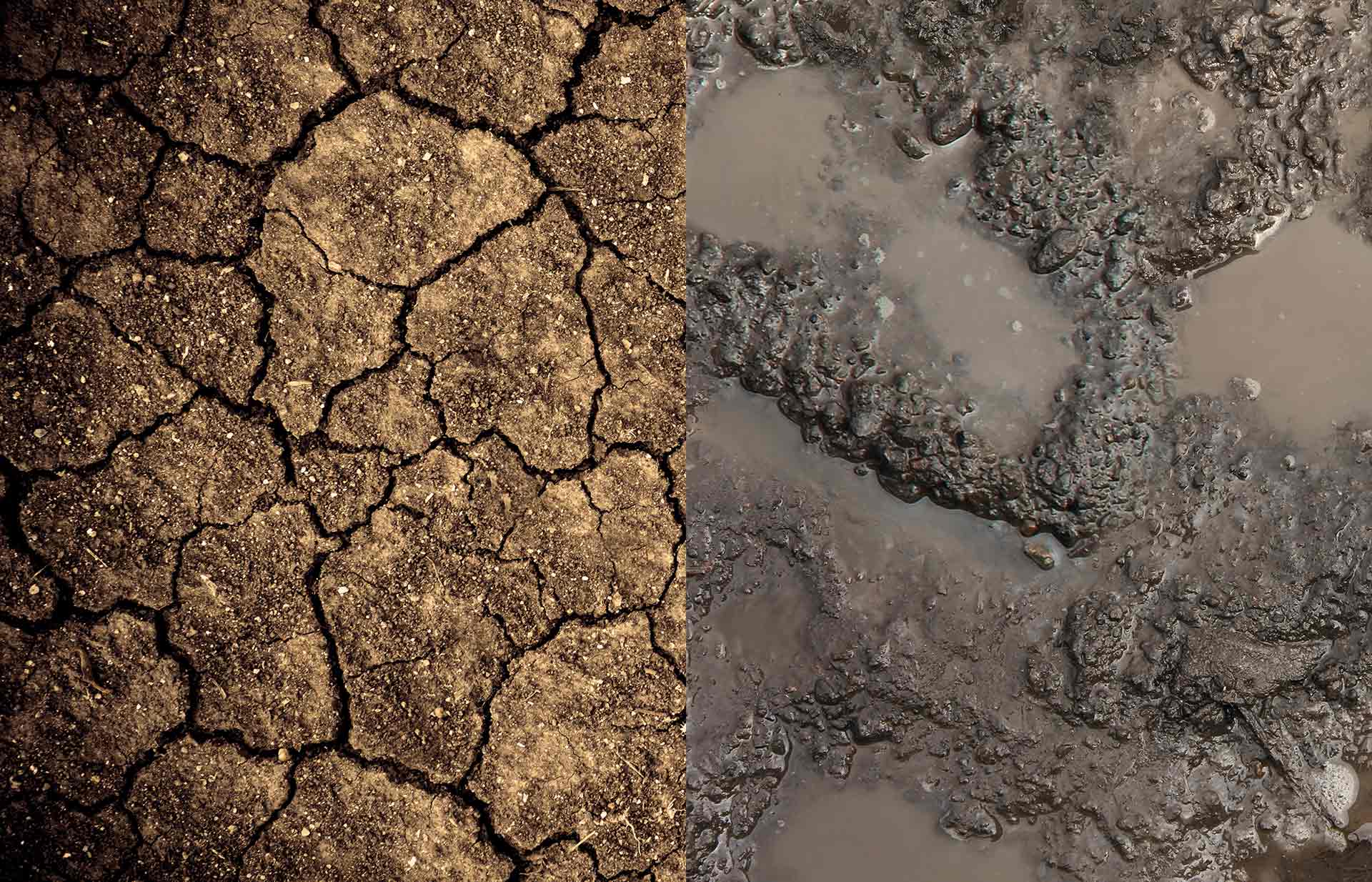 How to Fix Uneven Concrete
If you're dealing with uneven concrete slabs, don't worry - there's a simple solution! Our Fayetteville team for uneven concrete repair uses an innovative technique called PolyLevel® to lift and level concrete for residential and commercial spaces.
PolyLevel concrete leveling is a gold-standard technique for fixing uneven concrete slabs. By injecting foam into small holes in the concrete, any underlying gaps are filled, effectively supporting the slab. This method is minimally-invasive, fast, and cost-effective, making it a great choice for walkways, driveways, concrete floors, and more.
If you're interested in PolyLevel concrete leveling for your Fayetteville property, reach out to us at Regional Foundation & Crawl Space Repair to schedule your free estimate today!