Waterproofing Your Fayetteville Crawl Space: Encapsulation & Vapor Barriers 
When a home experiences water damage, you might not know it for weeks or even months. During that time, moisture creates a variety of problems that end up affecting your entire home.
If problems aren't addressed quickly, you could be faced with mold growth or unwanted pests. Eventually, your home could lose structural integrity, impacting the overall safety and value of your home.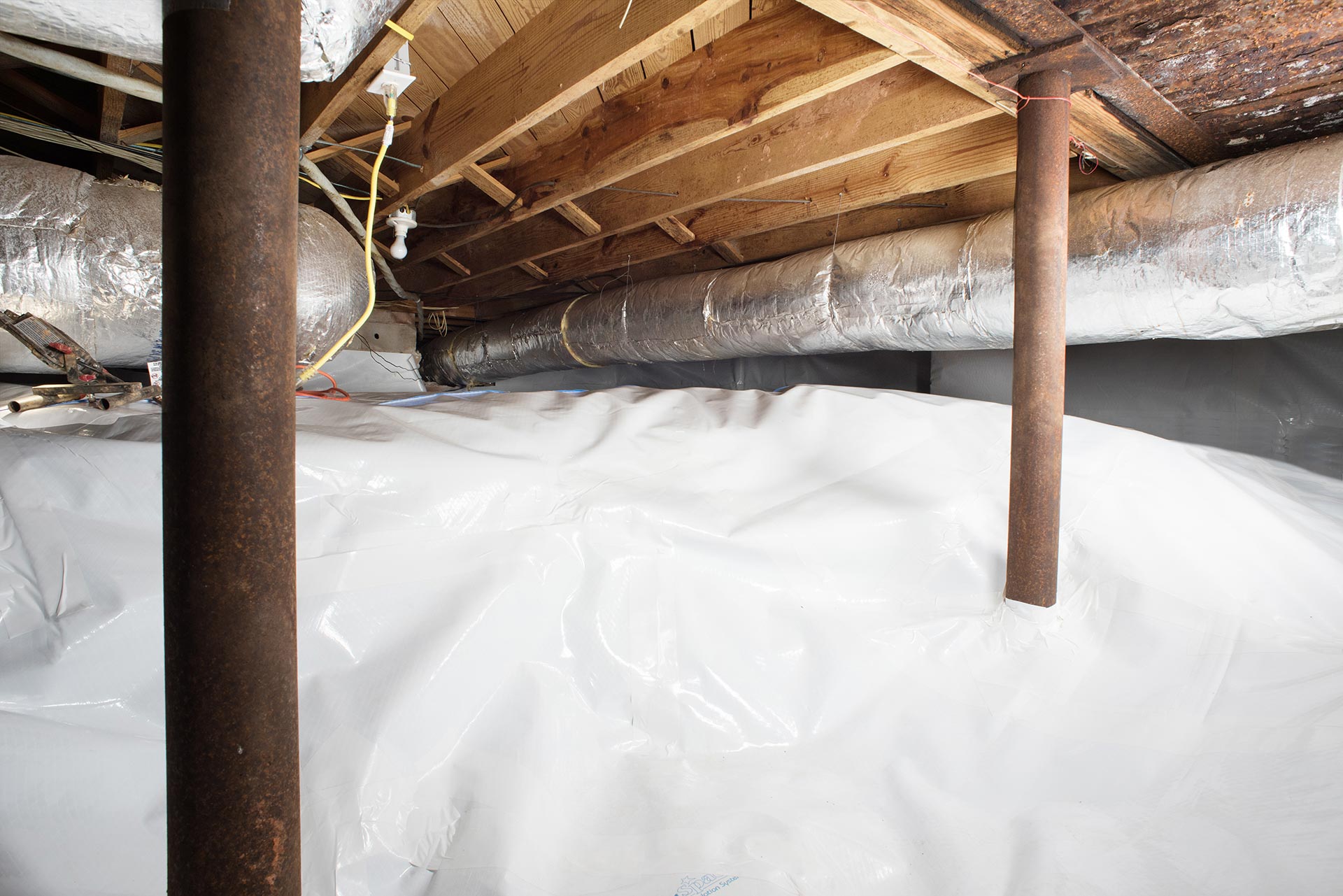 However, there are steps you can take to protect your home, starting with a call to the experienced team at Regional Foundation & Crawl Space Repair. Using the most state-of-the-art vapor barriers and crawl space encapsulation products, our Fayetteville waterproofing specialists have the skill and the tools to keep your crawl space or basement dry.
French Drain Installation in Fayetteville
One of the best solutions for keeping a basement dry is a French drain system. A French drain is a system that is put in along the perimeter of your basement. By connecting the French drain system to your sump pump, any water that gets under your home can be captured in the trough and sent to your sump pump. From there, your sump pump will safely direct the water out and away from your home.
At Regional Foundation & Crawl Space Repair, we offer several types of French drains to choose from. Our experienced team can walk you through your options, helping you to find the right solutions for your budget and needs.
Crawl Space Waterproofing
A wet crawl space can spell big trouble for a home. But it's not an insurmountable problem. At Regional Foundation & Crawl Space Repair, we can install a durable vapor barrier in the crawl space of your Fayetteville home, effectively blocking moisture from entering the space.
Call Today to Book Your Free Estimate
At Regional Foundation & Crawl Space Repair, we offer free estimates on crawl space encapsulation and waterproofing in Fayetteville. Contact us to schedule an inspection or free quote today!