Wilmington Concrete Driveway Repair
Concrete Driveway Repair in Wilmington
Have you noticed uneven areas or large cracks in your concrete driveway? Have you been putting off repairing it because you think it will be too expensive or time-consuming? Your uneven, cracked, or sunken driveway may not need to be replaced entirely. Regional Foundation & Crawl Space Repair provides fast, effective, and budget-friendly concrete driveway repair services in Wilmington, and we can restore the integrity of your driveway so it looks great again! Get in touch with our experts for an estimate, and we'll let you know if your driveway is a good candidate for repair. If so, our technicians will repair any unsightly cracks and return your driveway to its original position, with fast, cost-effective, and long-lasting solutions. We understand the importance of a smooth and well-maintained driveway, and we are committed to delivering exceptional results that will leave you completely satisfied.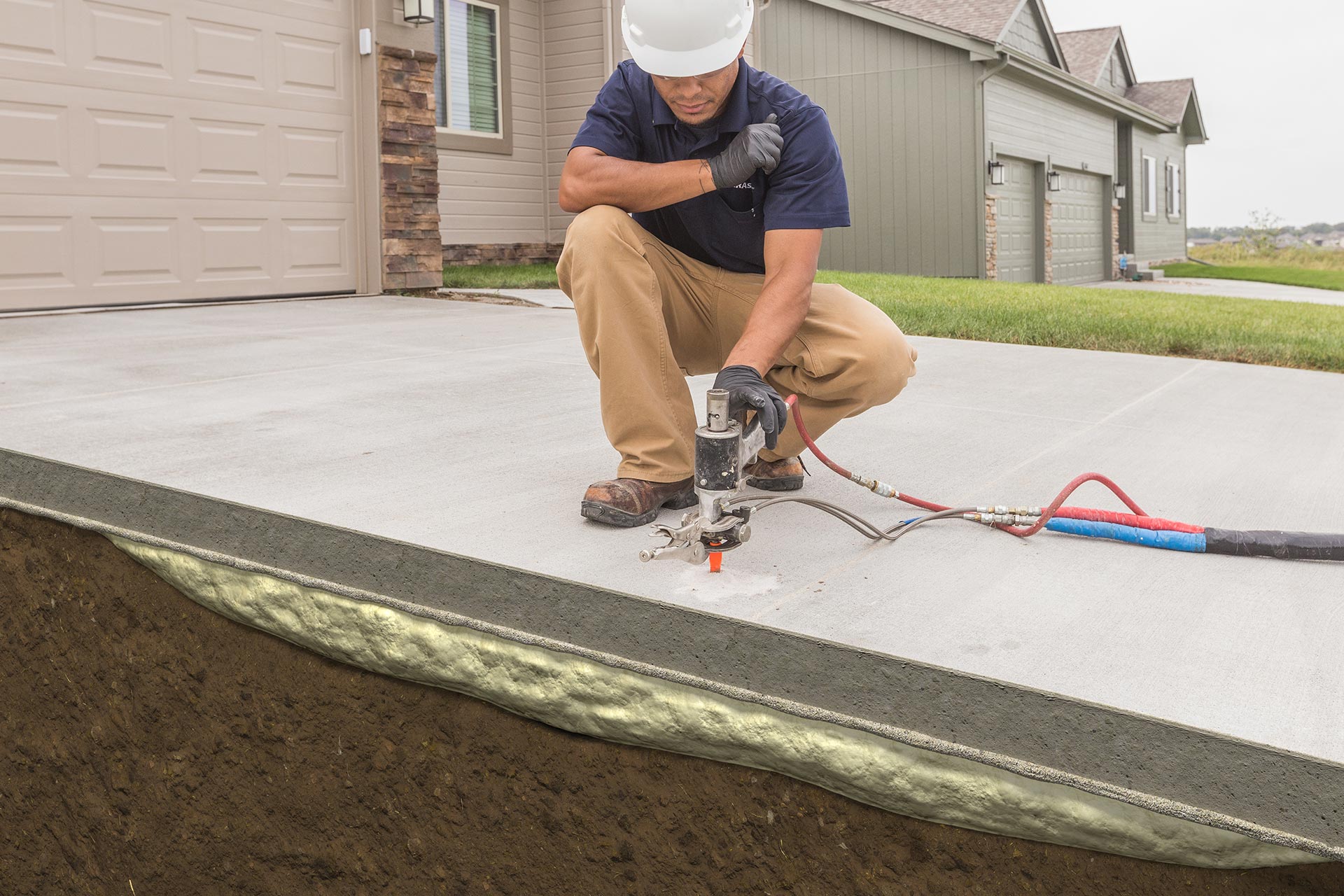 How Does Concrete Sink in Your Driveway?
Concrete can sink due to a variety of reasons, such as soil erosion, soil settlement, poor compaction, and water damage. When the soil beneath the concrete begins to settle or erode, it creates voids that can cause the concrete to sink, settle, and crack. Poor compaction during installation can also lead to this. Water damage can cause the soil to become saturated, leading to movement and ultimately settling of the concrete. Even the most well-constructed concrete driveways can show signs of wear and tear. There are several factors that can contribute to damage to concrete driveways specifically, including extreme weather and temperature changes, freeze/thaw cycles, heavy vehicles, chemicals like oil and deicing salts, and improper concrete installation.
Our Concrete Driveway Repair Experts In Wilmington Can Level Your Driveway
At Regional Foundation & Crawl Space Repair in Wilmington, we can lift, level, and restore concrete driveways, thanks to the PolyLevel® system. This technology uses a high-density polyurethane foam that is injected beneath the concrete slab. As the foam expands, it fills in the voids and lifts the concrete back to its original position. PolyLevel is a fast and cost-effective solution for concrete leveling, as it can be completed in a matter of hours and is much less expensive than traditional methods like concrete replacement. PolyLevel is also environmentally friendly and non-invasive, as the foam is injected through small holes rather than tearing up the entire slab. Overall, PolyLevel provides a long-lasting solution for sunken, cracked, or uneven concrete surfaces.
Don't put up with your cracked, sunken, uneven driveway any longer. Get in touch with our Wilmington team for concrete driveway repair and schedule your free estimate today!